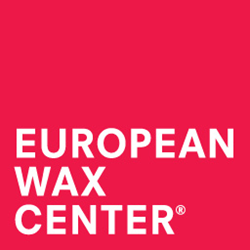 Crestview Hills, KY (PRWEB) September 26, 2013
In a move that beauty fans everywhere will love, European Wax Center Crestview Hills has revealed their latest promotion - the Beauty Bag Makeover. All Crestview guests can take advantage of this offer and buy one full priced product to receive a second for 50% off!
European Wax Center is a family-founded franchise that prides itself on providing affordable luxurious hair removal in Crestview Hills, Kentucky and an exclusive range of products that work.
With this offer, Kentucky residents can upgrade their toiletries and skincare products for less.
Crestview Hills guests can choose from a range of products such as the powerful Calming Cream that reduces the risk of redness and irritation following body waxing in Crestview Hills, KY, or the professional Slow IT Body Wash to inhibit the growth and thickness of hair. The Beauty Bag Makeover promotion is now available to all guests looking for the smoothest waxing in Crestview Hills, KY, but must end on October 31st, 2013.
Interested guests can call (859) 344-9299 or drop by European Wax Center Crestview Hills in Crestview Hills Town Center at 2864 Town Center Blvd, Crestview Hills, KY 41017.
About European Wax Center
European Wax Center was founded by siblings David Coba, Joshua Coba and Jessica Coba in 2004, and is now recognized as a leader in comfortable and healthy body waxing. The Cobas developed the ultimate wax experience that features the all natural COMFORT WAX™ developed in Paris and the 4 Steps to Gorgeous™ process -- Cleanse, Prepare, Wax, Rejuvenate. As well, features include a clean, professional environment, full-privacy Wax Suites, and exceptional service exclusively for EWC guests. Now, luxurious waxing can be incorporated into everyone's regular routine and skincare regime. European Wax Center enables everyone to feel pampered, beautiful and sexy. For more information about European Wax Center or to inquire about owning a franchise log onto waxcenter.com or like us on Facebook at http://www.facebook.com/EuropeanWax and twitter @EuropeanWax