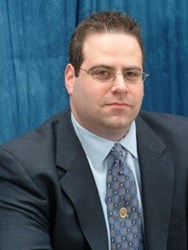 After a DUI arrest, it's important to hire an attorney capable of building a solid defense.
(PRWEB) September 26, 2013
On June 22, 2013, according to police, Julie Kay Harper not only stated she was "awesome," but also asked sheriff's officers to dance. This occurred at 1:15am in Vero Beach after Harper was stopped because she nearly caused the two officers to crash reported NBC Miami.
According to the police reports and NBC Miami, (7.16.13). The sergeant believed she was under the influence of drugs or alcohol and asked the deputy to start a DUI investigation. When Harper was asked how she was doing by the deputy, she replied, "I'm awesome." Harper smelled like alcohol and her eyes were bloodshot. She was driving home and informed officers that her address was "53" and that she had lived in the house for "a minute."
NBC Miami stated that the police claim that Harper admitted she had drank about three beers and when asked if she had done any drugs, she replied by saying, "Oh, Heavens no." As the deputy performed a field sobriety test, which involved Harper following a light with her eyes, she asked, "Are we gonna dance?"
"After a DUI arrest, it's important to hire an attorney capable of building a solid defense," stated David Katz of Katz & Phillips, P.A. "Sometimes police officers make mistakes and a skilled attorney can spot these mistakes."
There was no mention of a breath test or any type of blood alcohol test in the Harper's arrest report. "This information could be used by an experienced Orlando DUI Lawyer to lessen the consequences of the arrest," says Katz.
About David Katz:
David S. Katz is the founder of Katz & Phillips law firm and an experienced Orlando DUI lawyer. Before starting his private practice, he was an Assistant State Attorney and the Seminole County DUI/Intoxilyzer lead attorney. He has received special training on the breath analysis technology that police officers use, and frequently teaches other lawyers how to handle DUI cases. He can be reached at 321-332-6864.