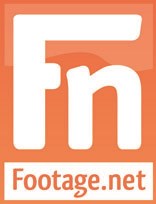 WeatherVideoHD.TV fills a niche by providing clients immediate online access to clips which can cover almost any aspect of weather and climate. And their goal is to keep licensing simple – royalty-free, worldwide, all media, in perpetuity.
New York, NY (PRWEB) September 26, 2013
Footage.net, the stock, archival and news footage search engine announced today that thousands of preview clips from WeatherVideoHD.TV, including stunning HD time-lapse, rare high-speed and brilliant 4K footage, are now available for viewing through Footage.net's stock footage search and screening platform. Footage.net users can now screen preview clips from WeatherVideoHD.TV's rapidly growing collection of curated, royalty-free stock footage, assisting WeatherVideoHD.TV in reaching a new and expanding user base worldwide for its stock footage licensing business.
"For years our research cameras had been capturing amazing displays of diverse atmospheric behavior, and we found ourselves with the pleasant problem of responding to repeated media requests for our footage," said founder Walt Lyons, Ph.D., an atmospheric scientist and Past President of the American Meteorological Society. "Our new website allows us and many of our fellow research and weather videographer colleagues to efficiently meet the footage needs of not only broadcast producers, but educators, e-text book publishers, science center and museum exhibit creators, and even theatrical producers. Making our archives available for search through Footage.net is one more step in serving our many constituencies."
"We are thrilled to have WeatherVideoHD.TV on the Footage.net search and screening platform," said David Seevers, Footage.net's Chief Marketing Officer. "WeatherVideoHD.TV fills a niche by providing clients immediate online access to clips which can cover almost any aspect of weather and climate. And their goal is to keep licensing simple – royalty-free, worldwide, all media, in perpetuity, providing true value to Footage.net users."
An HD time-lapse archive ten years in the making, WeatherVideoHD.TV has been supplemented by the use of advanced technology such as high-speed Phantom cameras showing weather phenomena in ways rarely seen before. WeatherVideoHD.TV's initial collection of High Plains and Rocky Mountain weather footage (especially time-lapse clouds, high-speed lightning captures and red sprites) is continuously augmented by contributions from scientists, videographers and storm chasers worldwide.
WeatherVideoHD.TV has recently upgraded its search capabilities to permit visitors six ways to find what they need…including free research to track down just that right shot. Users can also create and share multiple review bins; free screeners can be downloaded for evaluation; clips can be licensed directly online from a selection of resolutions, ranging from mobile devices to HD to 4K; and all licensed clips remain available online indefinitely in the clients own "mini-cloud".
Footage.net has grown rapidly over the last several years to become one of the world's largest and most comprehensive online stock footage databases. WeatherVideoHD.TV's clips will be available for screening and online licensing through Footage.net alongside motion content from some of the world's most prestigious footage companies.
About Footage.net
Footage.net is the world's premier online resource for stock footage research. Since 1994, Footage.net has focused on meeting the needs of both footage users and footage providers. Today, Footage.net remains committed to helping users find the best footage as quickly and easily as possible; generating new leads and licensing opportunities for our member archives; and strengthening the footage licensing industry as a whole. Our dedicated search engine makes it easy for creative professionals to search 40 world-class footage collections simultaneously and view over three million clips, many of which are available for download. Footage.net is also home to the Zap Email, used every day by creative professionals to send footage requests instantly to over 50 top footage providers. Whether they're up against a deadline or searching for an obscure clip, creative professionals rely on Zap Emails every day to initiate their footage research projects, providing our Zap subscribers with a steady stream of new leads.
About WeatherVideoHD.TV
WeatherVideoHD.TV, established in 2008, is headquartered in Fort Collins, Colorado, and provides not only video but also photographs and educational graphics (the latter in partnership with the American Meteorological Society). The royalty-free licenses have extremely broad and generous terms, this in keeping with the underlying mission of promoting informal public science education. Beyond providing licenses for a spectrum of resolutions for any asset (priced accordingly), there is an extensive databank that details the scientific value of the imagery. This Davey Award wining website's offerings have recently passed 10,000 items, and while small by industry standards, is expansive given the intense focus on weather and climate. Meet with WeatherVideoHD.TV staff in New York City during October at the footageMarketplace (October 17th) and Visual Connections (October 23rd) events.