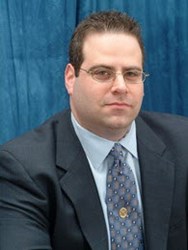 Extreme actions like this can have an effect on other case.
(PRWEB) September 26, 2013
Angela Estrella had not even fended off charges for a high speed chase from last year when she allegedly stole a wrecker truck and got arrested again in July according to the Orlando Sentinel. Criminal defense and traffic lawyer David Katz says that the new charges could reflect on her original case.
Last August, Estrella allegedly led police on a chase at speeds above 100 mph with her children in her SUV, according to the Orlando Sentinel (07.25.2013). She was arrested and charged with attempted second degree murder because investigators say she was trying to get her children killed.
The new case occurred two weeks ago when Estrella's rental car broke down on the roadside. When a tow truck responded to the breakdown, Estrella allegedly stole it and drove away. She was arrested later the same day as Orlando Sentinel reported.
"Extreme actions like this can have an effect," said Katz, the founder of Katz & Phillips, PA. "It establishes a pattern of risky behavior and shows that the first brush with the law was not a fluke."
"No lawyer would advise her to go out and endanger other people," Katz said. "An insanity defense relies on the expert testimony of a psychologist and the possibility for rehabilitation."
There has been no word on whether Estrella plans to use a similar defense for the stolen vehicle charges.
About David Katz:
David S. Katz is a Florida traffic attorney and a founding partner of Katz & Phillips, PA. Nationally recognized as leader in DUI defense, he has trained other attorneys in defense strategies for DUI cases and has suppressed prosecution evidence in hundreds of cases. He can be contacted at:
Katz & Phillips, PA
509 W. Colonial Drive
Orlando, FL 32804
321-332-6864