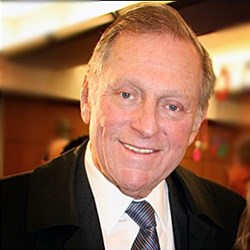 Austin, TX (PRWEB) September 26, 2013
Xplore Technologies Corp. (NASDAQ: XPLR), manufacturer of the world's most powerful, longest-lasting and rugged tablets on the market, have announced that Mr. Philip Sassower, Chairman and CEO of XPLORE will speak at the LD MICRO Invitational on Wednesday, October 2nd, at 3:30 PM PST. The conference is being held at the Luxe Sunset Bel Air Hotel in Los Angeles.
About Xplore Technologies®
Xplore Technologies Corp. has been a leading global provider of truly rugged tablets since 1998. With nearly 90,000 deployments, Xplore tablets are among the most powerful and longest lasting in their class, withstand nearly any hazardous condition or environmental extreme, and feature competitive pricing and significant ROI. The company's products are sold on a global basis, with channel partners in the United States, Canada, Europe and Asia Pacific. Xplore Technologies' tablets are deployed across a variety of industries and sectors, such as energy, military operations, manufacturing, distribution, public services, public safety, government, and other areas with hazardous work conditions. For more information, visit the Xplore Technologies website at http://www.xploretech.com.
About LD MICRO
LD MICRO is a by-invitation only newsletter firm that focuses on finding undervalued companies in the micro-cap space. Since 2002, the firm has published an annual list of recommended stocks as well as comprehensive reports on select companies throughout the year. LD MICRO concentrates on finding, researching, and investing in companies that are overlooked by institutional investors. It is a non-registered investment advisor. For more info, please visit http://www.ldmicro.com