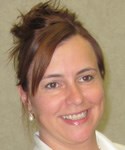 At Living Well, we believe in giving back to the Community. -Elke Tekin, Community Relations
Tiburon, CA (PRWEB) September 26, 2013
Living Well and Kaiser Permanente are working together to sponsor Parkinson's Support Groups for early and advanced stage diagnosis. Both companies know that coping with Parkinson's disease can be difficult and some find it more difficult than others.
The support group is meant to help Parkinson's patients find a safe and inviting atmosphere to talk about the disease. Attendants can receive comfort and encouragement from others who either are currently dealing with similar issues or have in the past. By having open dialogue about these issues, Living Well and Kaiser Permanente hope Parkinson's sufferers realize they are not alone. An unfortunate part of having Parkinson's is combating isolation and depression.
Research and information about Parkinson's disease has greatly improved over the years and these support groups are an outstanding way to share accurate information about the disease, the research and the treatment options available. This information can be used to promote public awareness and education about the disease.
Attendance for support groups is free and no preregistration is required. Doris Bersing, PhD and Elke Tekin, PR Living Well Assisted Living at Home will be the facilitators for support groups.
A complete list of support group dates, times and locations is included below.
Parkinson's Support Group: Early/Middle Stages
Date & Time

Fourth Tuesday of the Month, 4:30-6 p.m.
September 24, October 22 and November 26
Location

French Campus, 450 6th Avenue, 1st floor conference room, San Francisco, CA 94118
Parkinson's Support Group: Middle/Advanced Stages and their Caregivers
Date & Time

Second Tuesday of the Month, 2-3:30 p.m.
September 10, October 8, November 12
Location (May - November)

French Campus, 4141 Geary Blvd., Conference Room 411A (fourth floor), San Francisco, CA 94118
For more information, please contact Elke Tekin at (650) 678-4221.
About the company:
Living Well offers specialized care for adults with chronic and debilitating conditions — like Alzheimer's, Parkinson's, ALS, and mental illness — that compromise their ability to live safely in their homes. At Living Well Assisted Living at Home, they combine a team of experts, the use of smart technology with exceptional customer service to deliver personalized, comprehensive care to seniors and adults with cognitive, behavioral, and movement disorders. Their approach to care at home enables those seniors and adults affected by Alzheimer's Disease and other dementias, Parkinson's, ALS, other neurological disorders, and mental illnesses, to live independent and meaningful lives. At Living Well, they aspire to create a safe and nurturing environment while allowing for independence and dignity for seniors and adults and offering peace of mind to the adult children and family members. Visit their website for more information, http://www.livingwellah-sf.com.