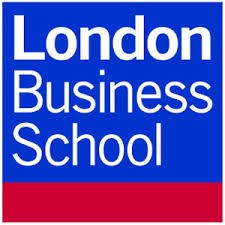 Professor Sir Andrew Likierman, Dean, London Business School, said: "This wonderfully generous gift will enable us to convert this iconic London landmark for use as a state-of-the-art teaching and learning facility."
London, United Kingdom (PRWEB) September 26, 2013
London Business School has announced the launch of its first-ever comprehensive fundraising campaign with a goal to raise £100 million ($160 million) over the next five years.
The School's campaign will fund the transformation of Old Marylebone Town Hall in London into a new educational facility, attract world class faculty, double its scholarships offering, invest in the latest technology, and develop an unrestricted fund in support of the School's strategic priorities.
The School's largest ever single donation of $40 million from The Idan and Batia Ofer Family Foundation was announced today to alumni of the School in the presence of the Ofer family, which will help fund the development of Old Marylebone Town Hall. The cutting-edge teaching and learning facility will be named 'The Sammy Ofer Centre' in honour of Idan's late father, Sammy Ofer KBE, a distinguished shipping magnate and philanthropist*.
The building will become an integral part of London Business School's campus, creating a triangle of educational facilities between Sussex Place, the Taunton Centre and Old Marylebone Town Hall. The Town Hall, five minutes' walk from the School's Sussex Place and Taunton Place buildings, will transform the School's future, providing a dynamic space where people can come together to test, share and apply new ideas and ways of thinking.
The plans, agreed late last year, involve the construction of an additional new three storey building complete with six new lecture theatres, a library, 35 seminar rooms, offices, staff and faculty suites, student lounge, broadcast facilities and a new alumni centre. Work is expected to start in early 2014.
Idan Ofer, whose Quantum Pacific Group spans energy, international shipping and technology, is an alumnus and long term supporter of the School, its values and its ethos. Mr Ofer said: "I have enjoyed a long association with the School and believe that it offers something uniquely valuable in the world of business education, combining strong fundamental business and management education with an emphasis on the business community being part of the solution for a better society".
"This project is an important step towards ensuring the School can continue to grow and prosper in the future, creating new generations of leaders who can address the challenges of business and wider society. My father Sammy enjoyed learning from others and throughout his career in shipping was known to spend many hours speaking with seamen and officers of vessels, rather than being tucked away in his office. This sense of curiosity resonates strongly with London Business School's community where students are not just stretched intellectually; they become a part of an ever-expanding international community, learning as much from each other as from the faculty", he continued. "One of the goals of The Idan and Batia Ofer Foundation is to ensure the next generation of Israeli entrepreneurs is equipped to cope with the challenges of globalisation. London Business School is at the forefront of helping to meet these challenges. The Foundation hopes in this small way to contribute to economic growth in the region, ultimately improving the prospects for peace and stability".
Professor Sir Andrew Likierman, Dean, London Business School, said: "This wonderfully generous gift will enable us to convert this iconic London landmark for use as a state-of-the-art teaching and learning facility. It will provide us with the space we need and enable us to achieve our vision of having a profound impact on the way the world does business".
The Hon Apurv Bagri, London Business School's Campaign Chairman and Deputy Chairman of the School's Governing Body and Managing Director, Metdist Group, added: "I'm delighted that we are able to announce this gift as we launch the School's first ever comprehensive fundraising campaign. It sends a strong signal about the power of the London Business School community. Not only will this gift help fund the transformation of Old Marylebone Town Hall but, critically, it lays the foundation for the School's future".
The official U.S. launch of the campaign takes place in New York City on October 3. More information can be found here.
– ends –
Notes to editors
About Old Marylebone Town Hall
Under the agreement, London Business School will spend over £50 million in the fit-out and restoration of the Grade II listed building to its former glory, whilst creating a modern learning environment within its historic premises.
For further information about Old Marylebone Town Hall, please click here.
About London Business School
London Business School's purpose is to deliver insights and leaders that have impact. The School was ranked number one internationally for the full-time MBA programme**. In research, the School is ranked top ten and holds the highest average research score of any UK academic institution***.
The School's faculty, from over 30 countries, is grouped into seven subject areas – Accounting; Economics; Finance; Management Science and Operations; Marketing; Organisational Behaviour; and Strategy and Entrepreneurship.
Studying at the School provides access to an unmatched diversity of thought. With a presence in four international cities – London, New York, Hong Kong and Dubai – the School is well positioned to equip students from more than 100 countries with the capabilities needed to operate in today's business environment. Students further benefit from our 36,000 alumni from more than 130 countries who provide a wealth of knowledge, business experience and worldwide networking opportunities.
The School awards over 1,000 degrees every year, across MBA, Executive MBA, Masters in Finance, Sloan Fellow and PhD programmes and has most recently added Masters in Management to its portfolio. The Executive Education team offers a portfolio of over 25 open programmes as well as custom-designed programmes developed to meet the specific needs of individuals and their organisation. Annually, over 7,000 participants attend executive programmes that are led by many of the world's leading business thinkers. http://www.london.edu
About Sammy Ofer KBE
Sammy Ofer, shipping magnate & philanthropist, founded one of the largest privately held shipping groups in the world with a fleet of well over 200 vessels. Having served in the Royal Navy as a young man in the Second World War, Sammy maintained a longstanding connection with the United Kingdom, and London, until his passing in June 2011. An entrepreneur from a young age, Sammy bought his first small cargo ship in the 1950s and went on to build an enormously successful international shipping group. This enterprise continues to operate part of its fleet from London, the city which has helped define and shape London Business School for the past half-century.
In 2008, Sammy was awarded an honorary KBE (Knight Commander of the Most Excellent Order of the British Empire) by Her Majesty, Queen Elizabeth II, in recognition of his long-standing involvement with the London Shipping Community and substantial contributions to UK maritime heritage. The same year, Sammy donated £20m to the National Maritime Museum of Greenwich to enable it to build a new wing in time for the Museum's 75th anniversary and the London Olympics in 2012, and pledged an additional £3.3m to help complete the conservation work on the "Cutty Sark" based in Greenwich, one of the world's most famous sailing ships.
In 2009 he was awarded an honorary life membership of the London Baltic Exchange and an Honorary Commodorship of the National Maritime Museum, Greenwich.
Media Contact:
Daria Hall (US)
Rubenstein
E: dhall(at)rubenstein(dot)com
T: 212 843 8292

**2012 Bloomberg BusinessWeek international MBA ranking and Financial Times MBA 2009, 2010 and 2011 rankings
***Research Assessment Exercise (RAE) 2008