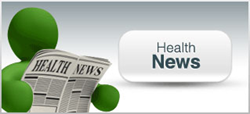 Our mission is to help educate our customers and help them make informed decisions about their health.
(PRWEB) September 26, 2013
Discount Medical Supplies, a rapidly-growing online store known for providing patients and practitioners with affordable medical supplies, is launching a health news section containing product reviews on hundreds of its top sellers. In addition to reviews and related articles, the new section also contains weekly specials and a new module for caregivers co-written with Caregiver.com.
Dr. Jon Segal, owner of DiscountMedicalSupplies.com, says the launch has been in the works for some time and marks an extremely exciting time for the company. "Our mission is to help educate our customers and help them make informed decisions about their health", says Dr. Segal.
Both the health news and caregiver sections in the patient help centers were created to give customers more information about products and overall healthcare. The caregiver section, with articles written in conjunction with Caregiver.com, specifically targets the 67 million caregivers in America. Dr. Segal says, he is hopeful that customers and writers in the health care industry will also contribute to the news section.
Each update to Discount Medical Supplies is designed to make it easier than ever for customers to find what they are looking for. Recently, the company added thousands of new products to its website and added featured categories of the most popular items to make searching for those products much faster.
Discount Medical Supplies ships to caregivers, patients, physicians, distributors and wholesalers. It offers products related to pain relief, wound care, diabetes, incontinence, rehabilitation, orthopedics, mobility aids, massage, acupuncture, fitness, bathroom safety, clinic supplies, over-the-counter, medicine and your health. It also provides live product help from a team of doctors and a highly-trained staff. In addition to highlighting customer reviews to give more information to patients about specific products, it provides video webinars, classifieds, and an educational video library.
About Discount Medical Supplies:
Discount Medical Supplies is a medical equipment and supply company operated by caring physicians. It offers the highest quality medical supplies to practitioners, patients, caregivers, and families at the lowest available prices. It also provides easy ordering and fast delivery. To see what Discount Medical Supplies can do for your business, visit http://www.discountmedicalsupplies.com.