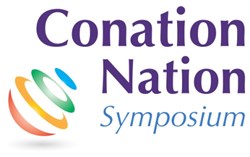 Phoenix, AZ (PRWEB) September 26, 2013
Twelve outstanding companies and professionals are being recognized for excellence in using conation. Kolbe Corp announced that these dynamic dozen are finalists for the 2013 Conative Excellence Awards.
The public is encouraged to vote for one of the four awards – The Dynamynd® Award: for Compassion, Mission and Vision in Leading Others Toward Achieving Goals. The winner will be chosen by a popular vote concluding at midnight on October 10th. People can view the finalists at http://www.kolbe.com/kcea-fin and VOTE at http://www.kolbe.com/kcea-kpa.
Winners will be announced at the Conation Nation Symposium luncheon on Friday, October 11th, 2013. This Symposium, taking place October 10th and 11th, will feature keynote speakers such as General William Scott Wallace (Ret), Dr. Diane DeBacker, Commissioner of Education for Kansas, and top attorney David Tierney, Esq., as well as Kathy Kolbe, world's leading expert on conation, best-selling author and leadership expert.
"Our mission is to help people understand instinctive strengths and use that understanding to improve their lives in the ways they care about most. We're putting on the Conation Nation Symposium to reach more people and change more lives. The Conative Excellence Awards recognize and celebrate people already taking this concept and making it a reality." - David Kolbe, CEO, Kolbe Corp
The five finalists for the Kolbe Enterprise Award: for Organizational Leadership in Building Conative Excellence are:

answerQUEST – an innovative Florida recruiting company
Natixis Global Asset Management – the corporate, investment management and financial services arm of Groupe BPCE, the second-largest banking player in France
SaskTel – the leading full service communications provider in Saskatchewan
Jay Geier's Scheduling Institute – a healthcare industry consulting firm, headquartered in Atlanta
Strategic Coach® – a provider of business coaching and consulting for entrepreneurs, headquartered in Toronto
The four finalists for the Kolbe Professional Award: for Individual Leadership in Building Conative Excellence are:

Mark Hamilton – President/CEO of Applied Wisdom, LLC, & Georgia State Representative from Atlanta, GA
Ted LeClair – SVP, Client Solutions Group & Director, Natixis Advisor Academy, Natixis Global Asset Management, Boston, MA
Mari Martin – President, Performance Strategies Group, Holland, MI
Shannon Waller – Director and Teamwork Specialist, Strategic Coach, Toronto, ON, CA
Finalists for the Dynamynd® Award: for Compassion, Mission and Vision in Leading Others to Achieving Goals are:

Daryl Braham – CEO, iON Leadership and Heritage Homes, Fargo, ND
Pam Morris & Sherry Watts – Co-owners, Instinct Matters, Florida
Pete Palmer – Director, EDGE® Innovation and Brigadier General (Ret), Scottsdale, AZ
Kathy Kolbe will present one individual the Kolbe Founder's Prize: for Furthering Research and Awareness of the Kolbe Wisdom™.
---
About Kolbe Corp:
For over 35 years, Kolbe Corp has helped people identify their instinctive talents and use their innate abilities to succeed. Kolbe's online assessment, the Kolbe A™ Index, is used by individuals and corporations alike. Clients throughout the United States and in 34 other countries rely on Kolbe's products and services to hire talent, increase productivity and build effective teams.