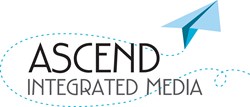 Our digital guides are designed from the ground up to make it easy for association members to find what they are looking for and efficient for vendors to achieve affordable year-round visibility for their products and services. — Cam Bishop, CEO, Ascend
Overland Park, KS (PRWEB) September 26, 2013
Ascend Integrated Media is proud to announce the launch of the comprehensive online buyer's guide for the Association of School Business Officials International (ASBO).
Designed specifically for school business officials, the ASBO Buyer's Guide is a digital buying resource that allows users to search more than 225 categories and find the relevant products and services they need — without the unrelated clutter of a general Internet search engine. Users can search the vendors and bookmark companies that are of interest to them, making the companies easier to locate on subsequent buyer's guide visits.
The selling portion of the ASBO Buyer's Guide is designed to make it easy for vendors to provide as much detail about their companies as they would like. Vendors and corporate members have the option of enhancing their listings and making their companies more visible with such features as videos, company logos, corporate member identification, and a selection of leaderboard, banner and tower advertising opportunities.
"There are countless other buyer's guide options in the market," said Cam Bishop, Ascend CEO. "Our digital guides are designed from the ground up to make it easy for association members to find what they are looking for and efficient for vendors to achieve affordable year-round visibility for their products and services."
"We have been very pleased with the initial outcomes of our relationship with Ascend and the additional opportunities that our buyer's guide offers," said ASBO's Assistant Executive Director Siobhan McMahon. "We look forward to reaping even more benefits for our members as they use this great resource."
About Ascend Integrated Media — Ascend Integrated Media LLC is a custom media and marketing services agency that specializes in custom publishing, trade show and event publishing, custom content creation, and content integration. The Kansas-based agency has received 54 national awards for its work in the past three years.
Ascend Integrated Media is uniquely positioned to work with associations, nonprofits, government agencies, and companies to develop and produce brand-enhancing communications products. The company engages on behalf of the client to create, produce, and distribute print, digital, and mobile content associated with marketing, branding, and social media initiatives.
Ascend's suite of fully integrated products and services includes print and digital magazine publishing, newspaper publishing, newsletters and eNewsletters, membership directories, product buyer's guides, exhibit guides, city guides, maps, annual reports, hotel door drop services, advertising/sponsorship/exhibit sales representation, patient education information, website design and management, smartphone mobile app development, iPad/tablet publishing as well as social media account management, targeted text/SMS services, and QR code programs.
About ASBO International — ASBO International is a professional association that provides programs and services to promote the highest standards of school business management practices, professional growth and the effective use of educational resources. Founded in 1910, ASBO International has more than 5,000 school business management professionals as members. With an average budget oversight of $141 million annually, ASBO International members are the finance decision-makers in school districts around the world.
ASBO members are employed in K–12 school districts, community colleges, universities and state departments of education. They manage the business side of school district operations, including the areas of budgeting, purchasing and financial management; facility operations and maintenance; human resources; technology; transportation and security; food service; health care; and much more.