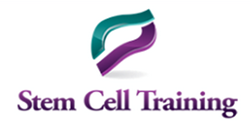 Purita and Novas focused their discussions on stem cell medicine and its anti-aging applications.
Miami (PRWEB) September 25, 2013
Two specialists from Stem Cell Training, Inc., a division of the Global Stem Cells Group, were invited keynote speakers at last month's prestigious 7th annual World Meeting of the Australian Academy for Anti-Aging Medicine in Melbourne, Australia.
Joseph Purita, M.D. and Maritza Novas R.N., M.S.N., were in Melbourne August 24th and 25th for the two-day conference, focusing their discussions on stem cell medicine and its anti-aging applications. Purita and Novas joined other leaders from the world's medical community to share cutting-edge research and techniques from multiple medical streams to present groundbreaking advances in evidence-based, best-practice protocols for the early detection, prevention and treatment of obesity, metabolic disorders, related diseases and premature decline.
Purita, a lead trainer for Stem Cell Training, Inc. and a pioneer in the use of stem cells in orthopedics, graduated from Georgetown University Medical School and has been with the Boca Raton Orthopedic Group since 1981. He is a Global Stem Cell Group Advisory Board member and a member of the following organizations:

Fellow, American College of Surgeons
Fellow, American Academy of Orthopedic Surgeons
Southern Medical Association
American Medical Association
Broward County Medical Society
Palm Beach Medical Society
Florida Medical Association
Palm Beach Orthopedic Society
Purita is Board Certified by the following organizations:
American Board of Pain Management
Anti-Aging Medicine
American Board of Orthopedic Surgery
American College of Orthopedic Surgery
Novas received her Medical Degree from the Medical School of University of Havana, completed her post-doctoral training and residency program in Family Medicine at the University of Phoenix, and is a member in good standing with the American Academy of Anti-aging medicine. She specializes in Functional Medicine, Age Management, Bio-identical Hormone Therapy, Weight Control and Rejuvenation. Novas has been a certified Adistem Specialist for more than four years.
Novas is a lead trainer with Stem Cell Training, Inc., having successfully trained and certified more than 150 physicians globally. She is also a member of Stem Cell Training, Inc.'s of research and development team, and has assisted in the development of new proprietary adipose and bone marrow protocols currently being used in the company's comprehensive courses.
For more information, visit the Stem Cell Training, Inc. website, email info(at)stemcelltraining(dot)net, or call 305-224-1858.
About Global Stem Cells Group:
Global Stem Cells Group, Inc. is the parent company of six wholly owned operating companies dedicated entirely to stem cell research, training, products and solutions. Founded in 2012, the company combines dedicated researchers, physician and patient educators and solution providers with the shared goal of meeting the growing worldwide need for leading edge stem cell treatments and solutions. With a singular focus on this exciting new area of medical research, Global Stem Cells Group and its subsidiaries are uniquely positioned to become global leaders in cellular medicine.
Global Stem Cells Group's corporate mission is to make the promise of stem cell medicine a reality for patients around the world. With each of GSCG's six operating companies focused on a separate research-based mission, the result is a global network of state-of-the-art stem cell treatments.
The Global Stem Cell Foundation was formed as a non-profit charitable organization that aims to fund research on the expanding need for stem cell solutions for patients and identify best practices between physicians engaged in stem cell treatments in the U.S. and around the world.
To learn more about Global Stem Cells Group, Inc.'s companies, and for investor information, visit the Global Stem Cell Group Website, email info(at)regenestem(dot)com, or call 305-224-1858.