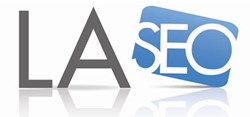 New media experts who have a wealth of experience are heading up the new division at LA SEO.
Los Angeles, CA (PRWEB) September 25, 2013
LA SEO Service, a leading digital marketing and search engine optimization agency, recently announced the launch of its social media management division. The firm will provide small businesses and large corporations nationwide with customized experience to enhance their presence across multiple social media channels and transform their brand.
With years of experience in the digital realm, LA SEO Service has built a reputation for creating successful marketing campaigns. The agency boasts a roster of clients ranging from small mom and pop shops to large Fortune 500 companies. Founded by veteran SEO guru Blake Pollack, who also serves as president, LA SEO Service has expanded their operations to provide strategic social media management. The vision of their innovative program is to help companies increase brand awareness, engage prospective consumers and monitor social channels to maximize audience growth and participation.
LA SEO Service offers a range of cutting-edge programs and packages, including brand analysis, creation of a customized social media campaigns, increasing the fan base of clientele, initiating conversations with potential clients, joining online conversations with the use of hashtags, promoting new products with image sharing, implementing contests and collaborating with key influencers and thought leaders in the blogosphere.
Their social media management program is led by a team of new media experts who have a wealth of experience generating brand recognition and driving sales. LA SEO Service will incorporate a variety of top social media platforms into each campaign package, including Facebook, Twitter, Pinterest, Tumblr, Google +, LinkedIn, Flickr, YouTube and Instagram. The social media service also includes the creation and dissemination of unique blogs and articles to interact with users, increase the audience of prospective clients and build a distinctive corporate persona.
LA SEO Service understands that every successful business can benefit from an effective social media presence to market their products and services in the global marketplace as well as drive their website traffic. Their customized social media packages are designed to spark the creativity of their clients and revolutionize the way they do business.
About LA SEO Service
LA SEO Service is a premiere boutique specializing in interactive marketing and pioneering search engine optimization techniques. The company provides expert guidance across a number of digital marketing initiatives, serving both small businesses and major corporations.
For more information about their products and services and how to improve your search engine rankings, contact them at (866) 856-5439.