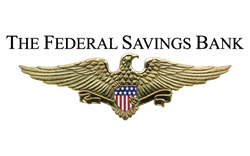 Investors accounted for near 20 percent of home purchased during June 2013, down 23 percent from February.
Chicago, IL (PRWEB) September 26, 2013
The Federal Savings Bank sees that reduced housing demand from real estate investors is making it easier for first-time homebuyers to compete. According to a report from the Campbell/Inside Mortgage Finance survey posted on September 23rd, rising home prices are influencing investors to slow their buying momentum.
"While interest rates have decline for the past few weeks, we are seeing relatively fewer investors to first-time homebuyers," says Nick, a banker at The Federal Savings Bank. As the unemployment rate continues to decline, we are seeing more first-time applicants finally able to afford a home, while the investors are being discouraged since the demand for rent is declining and the mortgage payment to buy is rising.
The Campbell/Inside Mortgage Finance survey showed that investors accounted for nearly 20 percent of homes purchased during June 2013, down 23 percent from February. This also marked the lowest level of investor activity since September 2012. Meanwhile, a separate survey from ORC International shows that 48 percent of investors plan to slow down on home purchases over the next year. This is an increase of 18 percent from 10 months prior.
While real estate investors helped stabilize the troubled housing market, the increase in demand has also made it more difficult for first-time homebuyers to get a foot in the door. High demand has led to increased home prices, and along with rises in mortgage rates, affordability has become an issue for first-time buyers.
However, with investor interest beginning to wane, reduced competition will likely make it much easier for first-time homebuyers to enter the market. Additionally, specialized loan programs are helping to make the process more affordable.
For instance, FHA mortgages not only feature competitive interest rates, but they can have down payment requirements as low as 3.5 percent. Additionally, qualifying for these loans may be easier for buyers who have less than perfect credit, or less established credit histories, making them particularly popular with first-timers.
Regardless, the market for first-time homebuyers has remained strong despite competition from investors.
Contact a Federal Savings Bank loan officer to find out more information FHA loans and other home finance options.