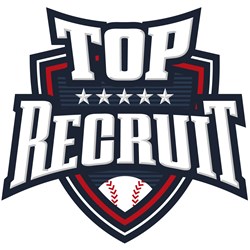 Las Vegas, Nevada (PRWEB) September 26, 2013
Uncommitted Juniors and Seniors in high school looking for an opportunity to get in front of numerous coaches for the upcoming spring baseball and recruiting season will now have the chance with the first, national showcase held by Top Recruit™. This showcase, held November 15-17, 2013 at the College of Southern Nevada Morse field, will feature players participating in a pro-style workout on the opening night, followed by skills measurement and testing process that are all part of obtaining a Top Recruit player profile. Top Recruit's one of a kind testing process will feature never before seen equipment used in baseball showcases and will be unveiled at this event. The showcase will culminate with games for players to compete in front of the visiting coaches and staff.
"This is a fantastic opportunity for student athletes looking to go further than high school in their baseball career," Top Recruit™ Founder, Ian Jones said. "Unfortunately, the opportunities aren't always there for some of these players. And that's what we're here for. To provide these student athletes with an opportunity they might not have otherwise."
Currently committed to attend the showcase are 11 schools ranging from Division 1 to Junior College programs: Barstow Community College, Cal State-Northridge, Cerro Coso Community College, Citrus College, Ventura Community College, Western Nevada, College of Southern Nevada, Brigham Young University, Mesa State University, Point Loma - Nazarene University, and Mt. San Antonio College.
"We truly feel this will be a great opportunity for these young athletes and we're pleased to be able to offer it to Southern Nevada and surrounding areas," Jones said.
For more details on this event and new Top Recruit player profiles that will be unveiled at the showcase, please visit http://www.toprecruit.com or contact Jones at ian(at)toprecruit(dot)com.
ABOUT TOP RECRUIT™
The mission of Top Recruit™ is to assist in developing well-rounded student athletes through educational and instructional resources who aspire to play at the highest level possible, in addition to leaving a positive and lasting influence in the communities they serve. Top Recruit™ offers a variety of clinics, tournaments, wood bat leagues, indoor hitting leagues, baseball strength and conditioning programs, player showcases and destination camps. For more information on the services offered by Top Recruit™, please visit http://www.toprecruit.com.
-###-