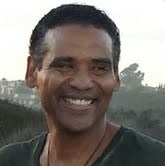 We are honored to have Coach Watkins a part of our team, states Dr. Bill Releford, medical director of the Releford Foot and Ankle Institute.
Los Angeles, California (PRWEB) September 26, 2013
The Releford Foot and Ankle Institute (RFAI) welcomes Laurian D. Watkins Sr. as the practice's Sports Medicine Liaison. In this role, Watkins will act as an ambassador of the RFAI's proprietary platelet-rich plasma (PRP) therapy, which reduces pain and speeds healing time, allowing athletes to return to training more quickly.
Says Dr. Bill Releford, who founded the RFAI, "With more than 15 years of coaching at the highest levels within college, NBA, and international basketball teams, Coach Watkins is the perfect candidate to reach out to athletes—whether recreational or professional—because he understands athletes. We're happy to make him a member of OUR sports medicine team!"
In addition to athlete outreach, Watkins will work with athletic organizations and associations to promote the benefits of the practice's PRP services, represent the RFAI at local sporting events, and make presentations to potential partnering organizations.
Says Watkins, "It takes more than an occasional headline about how superstar athletes like Kobe Bryant and Tiger Woods benefit from PRP to spread the word about this therapy throughout the world of sports medicine. It takes boots on the ground...and I'm happy to be wearing them as the Sports Medicine Liaison for The Releford Foot and Ankle Institute."
About Platelet-Rich Plasma Therapy
PRP therapy is an innovative, non-surgical approach that uses healing components derived from a small, concentrated amount of a patient's own blood. Injected into damaged tissue, PRP therapy has the potential to "supercharge" the healing process. PRP has been successfully used in orthopedics and sports medicine to treat joint and tendon pain, ankle sprains, heel pain, non-healing wounds, plantar fasciitis, poor circulation, diabetic neuropathy, and many other conditions, as cited in the Journal of Orthopaedic Research (Jan. 2006). Recently, PRP therapy has made headlines due to its successful use by professional athletes like Tiger Woods, Kobe Bryant, Alex Rodriguez, and Rafael Nadal.
About Coach Laurian D. Watkins Sr.
Most recently, Watkins was a Special Assistant for the Memphis Grizzlies NBA team. Prior to that, he served conditioning coach for the Sacramento Kings, and as head coach and general manager of the CBA's Saskatchewan Hawks. Coach Watkins is known internationally for taking underperforming teams to new levels of success, including teams in Syria, Norway, Guatemala, China, the Philippines, Costa Rica, and Saudi Arabia. He also earned accolades for personal player development. Watkins received his undergraduate degree in Political Science, an M.A. in Physical Education, an International Sports Science Certificate, and the highest coaching license issued in the United States.
About Dr. Bill J. Releford, D.P.M.
Dr. Bill J. Releford, D.P.M., a graduate of the Temple School of Podiatric Medicine in Philadelphia, began his practice in 1990 and established the Diabetic Foot Institute, a facility dedicated exclusively to the reduction of diabetes-related amputations in high-risk populations. Dr. Releford is recognized both domestically and internationally as a leader in the field of diabetic limb preservation and wound care, and recently received prestigious awards from the Association of Black Cardiologists and the Regional Black Chamber of Commerce for his contributions to public health.
Dr. Releford is an assistant professor at Charles R. Drew University and lectures worldwide about the latest techniques in limb salvage and community-based outreach. He authored the book "Five Colors A Day to Better Health," and has been featured on "NBC Nightly News" with Brian Williams, ABC's "The View," and in The Washington Post, Newsweek, and The Los Angeles Times.
His community outreach and health-care advocacy efforts are facilitated through the Diabetic Amputation Prevention Foundation (DAP), a non-profit organization he founded in 2001. Its mission is to educate at-risk populations to better understand diabetes and its complications through community-based programs.
Dr. Releford and the DAP Foundation have been recognized for the success of the Black Barbershop Health Outreach Program. Since its inception in December 2007, the program has screened over 25,000 men for diabetes and hypertension in more than 450 black-owned barbershops in over 26 cities.