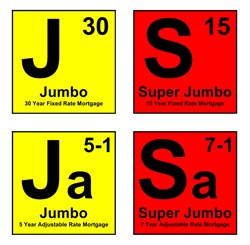 Jumbo and Super Jumbo terms can vary greatly from one lender to the next
Chicago, IL September 26, 2013 (PRWEB) September 30, 2013
MortgageOrb.com recently reported that the high-end home market is still strong. While the rest of the housing market has slowed down, the sales of luxury homes has remained surprisingly active despite the recent increase in interest rates. To facilitate the financing needs of luxury home buyers, Mortgage Brokers are researching different lenders to find the best Jumbo and Super Jumbo mortgage programs for their borrowers.
Why high-end homes are selling so well in the face of rising interest rates is up for debate. Some real estate professionals attribute it to the influx of cash buyers, many of whom are foreign nationals or real estate investors. Despite the higher percentage of cash buyers, most luxury home buyers still need mortgage to finance their purchase. Consequently, the availability and terms of Jumbo and Super Jumbo loans is critical to high-end buyers.
Jumbo mortgages start where conventional loans end. A conventional mortgage is the traditional loan that finances most home buyers, but it has a maximum loan amount of $417,000 ($625,500 in some areas) for a single family residence. A mortgage amount over $417,000 ($625,500 in some areas) is considered a Jumbo mortgage. Jumbo mortgages range from $417,000 to $1,000,000. Mortgages over $1,000,000 are referred to as Super Jumbo, although some mortgage professionals consider $2,000,000 to be the starting point for Super Jumbo loans.
When financing luxury homes it is easy to escalate the loan amount to the Jumbo and Super Jumbo range. As the loan amount increases, the number of lenders willing and able to lend those large loan amounts decreases. Also, Jumbo and Super Jumbo loans are considered riskier due to larger losses if the borrower defaults. Unlike the underwriting guidelines for conventional loans, which are very standardized, Jumbo and Super Jumbo terms can vary greatly from one lender to the next. This wide variation in loan terms can result in higher monthly payments with fewer potential borrowers able to qualify.
Because of these reasons, it is especially important to do extra research on Jumbo and Super Jumbo loan programs. When you combine the nuances of each different program with large loan amounts, small details can have a big impact on the monthly payment and a borrower's ability to qualify. That is why Mortgage Brokers are using http://www.MortgageElements.com to research the details of each Jumbo and Super Jumbo lender and program.
There are dozens of Jumbo and Super Jumbo lenders offering many loan programs in the fixed and adjustable varieties. Researching all these lenders and loan programs to find the best mortgage program for their borrowers can be a daunting task, but using http://www.MortgageElements.com as a starting point makes that task easier.
About Mortgage Elements Inc.
Mortgage Elements Inc. is an internet marketing company that provides marketing, database, search, and consulting solutions for the mortgage industry through its website http://www.MortgageElements.com. The company uses a unique website design optimized for touchscreen technology and use on mobile devices, desktop, and laptop computers. Mortgage Elements is a B2B company for the mortgage industry and not a lender.