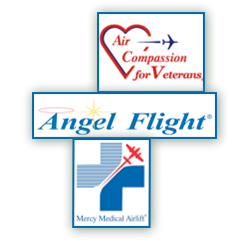 The New Orleans-based pioneering physician will speak of his success in using HBOT to treat veterans suffering from PTSD and TBI.
Virginia Beach, VA (PRWEB) September 27, 2013
With the military being the heart and soul of Hampton Roads, when someone comes to town like Dr. Paul Harch--a man who fights alongside the troops in the battle against Post-Traumatic Stress Disorder (PTSD) and Traumatic Brain Injury (TBI)--he is not likely to go unnoticed. Dr. Harch is the leading expert on the use of Hyperbaric Oxygen Therapy (HBOT) for restoring lives affected by brain injuries including TBI and PTSD, as well as other internal wounds to the body. Dr. Harch will be the featured speaker at the seventh annual Halos and Heroes banquet on Saturday, October 12. The New Orleans-based pioneering physician will speak of his success in using HBOT to treat veterans suffering from PTSD and TBI.
PTSD and TBI remain significant factors of veteran suicide. U.S. Department of Veteran Affairs has reported that there is a national average of 22 veterans per day who take their lives. This alarming statistic was gathered based on the number of veteran suicides per day that occurred in 2010.
The event, sponsored by the nonprofit charities Mercy Medical Airlift, Angel Flight, and Air Compassion for Veterans, will be held at the Virginia Beach Airport and Military Museum by invitation only. Halos and Heroes is held each year to recognize wounded warriors, veterans, and volunteer pilots. This year's event features testimony from several seriously injured veterans and others, whose treatment with HBOT has restored their facilities sufficiently to allow them to work and sustain family community life. The purpose of the event is to raise the awareness of the public to this success, which has been consistently achieved in treating these types of patients with HBOT; as well as to let the public know that Mercy Medical Airlift is committed to providing free transportation for wounded veterans in Hampton Roads and elsewhere who want to take advantage of HBOT but need travel assistance to get there.
"It is a major issue in our society although most people know little to nothing about it," said Ed Boyer, CEO and President of Mercy Medical Airlift. "Roughly 700,000 guys and gals coming back from Afghanistan are affected by PTSD, TBI or both. Dr. Harch and a group of 20-25 others are trying to tell the world that HBOT has been effective, and that virtually every case that has been treated with it has had very significant results."
In addition to Dr Harch the program will include an introduction by Jim Hooker, a Vietnam Veteran and personal testimony from Dan Greathouse, HBOT treated in 1991; LCOL, Alan Burghard, USMC (RET) HBOT treated in 2010 and Maj Ben Richards USA (RET) who completed his HBOT in April of this year.
"The theme of the evening is education as to what's going on and hearing from people who've gone through it," said Boyer. "Let's make this available to those who need it."
Media contact: Suzanne Rhodes, Mercy Medical Airlift, suzanne(at)MercyMedicalAirlift(dot)org
###