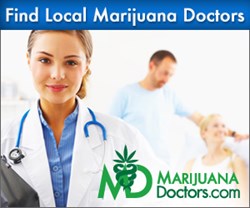 (PRWEB) September 26, 2013
Canna Care Docs is a medical marijuana alternative healthcare clinic and certification center that features various different locations throughout the state of Massachusetts. Boasting locations in Boston, South Boston, Stoughton, Worcester and Seekonk, this medical marijuana certification center has the entire state covered and is readily available to provide comprehensive services for both inquiring and current Massachusetts medical marijuana patients. Each and every one of these locations is dedicated to providing the necessary services that will help patients achieve wellness from a chronic or debilitating condition.
As one of Massachusetts's most accomplished certification centers, Canna Care Docs serves all major markets in the Boston-metropolitan area and recently opened up a location on Newbury Street in downtown Beantown. Each Canna Care Docs location features exclusive services to patients who are looking to improve a sense of wellness that was once flourishing. Medical marijuana evaluations, medical marijuana certifications and medical marijuana recommendations are only a couple of the services that are featured through Canna Care's various locations. This company does not believe in simply having a brief meeting with a patient to determine what medical treatment is right, but instead Canna Care Docs provides a thorough consulting period that will indicate the pros and cons of using cannabis as an alternative medicine.
Unlike most typical certification centers, Canna Care Docs features more than just a couple of locations throughout the great state of Massachusetts. What is there to do in Massachusetts? Well, the possibilities are absolutely endless and the state's rich history is enough to write a story book. Whether visitors want to explore scenic landscapes, enjoy some clam chowder, visit one of the many amazing colleges or universities or see where Paul Revere had a ride to stardom--the state has everything anyone could imagine. From gorgeous beaches to breathtaking mountains, it's time to explore an area that will automatically enchant those who utilize it.
Although these locations are primarily located throughout the state to cover a substantial geographic area, Canna Care Docs extends its exceptional patient services to the entire state of Massachusetts and even to residents of the state of Rhode Island. By featuring legitimate recommendations to patients in Massachusetts and Rhode Island, the amount of compassion spread through these facilities remains unrivaled to this day.
Canna Care Docs wishes to license patients, renew patients and eventually spread into the compassionate-friendly areas of Illinois and Nevada. With aspirations to open many more clinics around the country within legal states, this company is set to take the industry by storm.