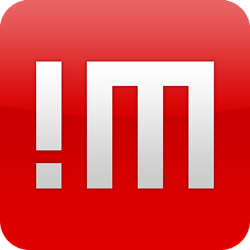 Luxembourg (PRWEB) September 27, 2013
NoMachine, a leading provider of remote access and hosted desktop delivery solutions, today announced the official release of its software NoMachine, version 4.
A complete line of products has been conceived to cover a wide range of remote computing scenarios on a number of platforms. The free remote desktop product, NoMachine, for individual use is available for Mac OS X, Windows and Linux.
For professionals and organizations, the new NoMachine for the Enterprise suite offers a comprehensive range to satisfy any remote desktop and application delivery need. It includes the flagship product NoMachine Enterprise Server with failover capabilities for large environments as well as a number of other products tailored for small/medium businesses. The products aimed at the Enterprise are divided into two families: Enterprise Server and Terminal Server.
The most relevant features of NoMachine 4 are:
-Seamless resource sharing and extended device redirection: connect disks, printers, USB devices and more from remote to locale and vice-versa.
-Multi-media support to permit smooth streaming of any video or audio.
-Built-in record & playing: record activities inside the session or on the physical desktop, save them on your own PC and play back using NoMachine's own player.
-The Monitor application in the system tray: check who is connected to your desktop, transfer files between computers, and get fast-track access to the server settings user-interface.
-The Menu Panel: during the remote session, you can control display and audio settings, connect devices, print, initiate session recording and much more.
-The NX network service: connect sessions via SSL-encrypted NX protocol and take advantage of UDP multimedia communication for data streaming.
-Server failover and multinode support: federate Enterprise Desktops and Enterprise Nodes under Enterprise Server and create a cluster with a secondary passive server ready to replace the active one in case of failure.
-A portal for connections via the web: Portal Server gives access to multiple Enterprise Servers via the browser from a single URL.
"NoMachine 4 is pushing the boundaries and taking remote desktop computing to another level. We believe the effort and investment we've made into NoMachine 4 will make a real difference to both existing and new customers," said Gaspare Tripi, General Manager of NoMachine S.à r.l.
NoMachine also announced that it has started development on a new product NoMachine Anywhere, enabling people to connect to each other's computer behind routers and firewalls, without the need for knowing their IP address. Anywhere will be a free service.
For a complete list of features implemented, readers can consult the list in the official news on our website: http://www.nomachine.com/news.
About NoMachine
NoMachine, creator of award-winning application delivery and hosted desktop software for Linux environments, extends its remote desktop capabilities to Windows and Mac consumers. NoMachine 4 is a game-changer in the remote computing arena, offering an intuitive remote access and desktop sharing solution with multimedia support, device redirection, record and playback, file-transfer, bidirectional printing and much more. NoMachine revolutionizes the way users access all their computing resources across the Internet to make desktop access as easy and widespread as Web browsing regardless of location or the network environment. For more information visit http://www.nomachine.com.