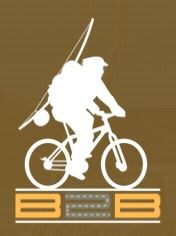 San Diego, CA (PRWEB) September 26, 2013
Mestre Acordeon is a world-renowned martial arts master, musician, researcher, author, and producer. He is credited as being one of the first persons to have introduced the Afro-Brazilian martial art of Capoeira to the U.S. over 35 years ago. Mestre Acordeon will commemorate his 70th birthday and lifelong work to spread the transformational power of Capoeira around the world by riding his bicycle on a 14,000-mile journey from his home in Berkeley, CA to Salvador da Bahia, Brazil. This epic and historic journey, called Project B2B Joga Capoeira (Berkeley to Bahia, Brazil), will generate a documentary film, a world-music soundtrack and sequel to his first book, Capoeira: A Brazilian Art Form, the first in English on Capoeira. In addition and perhaps most importantly, the project will raise awareness of Projeto Kirimuré, Mestre Acordeon's program to help at-risk children in Brazil. Project B2B Joga Capoeira will ultimately provide a broad view of the art of Capoeira and its profound ability to transform people and communities in the Americas.
He and his crew of eight riders including his wife, celebrated Capoeira master in her own right, Mestra Suelly, a group of filmmakers and producers embarked on the long journey on September 1st with a large street festival and it will take an estimated year to complete. The festivities will continue with a month-long series of visits to Capoeira schools from Berkeley to San Diego.
In San Diego, CA, diverse Capoeira groups have united to welcome Project B2B Joga Capoeira with a multi-day series of events from September 27 -29, 2013. The San Diego events are scheduled as follows:
September 27, 2013 - Friday
6 pm - Roda at Balboa Park. Later, join Mestre Acordeon for a post-roda en-mass bicycle ride through San Diego.
September 28, 2013 - Saturday
10 am to 6 pm - A full day of classes and workshops with Mestre Acordeon and friends at Capoeira Brasil San Diego with Mestre Mindinho culminating with an open roda at the end of the day. http://capoeirabrasil.org/.
September 29, 2013 - Sunday
11am- 3pm. Beach barbecue and Going Away capoeira demonstrations (roda) for Mestre Acordeon at the Mission Beach Park with the presence of all capoeira schools from San Diego, such as Capoeira Mandinga (Paulo Batuta), Capoeira Menino Bom (Espirro Mirim and Papalegua), Capoeira Quilombo (Elias), Capoeira Gingado (Sabara), Capoeira Brasil.
(Mindinho), Capoeira Massape (Massape) e Capoeira Bahia-Brasil (Pelourinho).
More information contact Paulo Batuta at (619) 867-3231 or paulobatuta(at)capoeirasd(dot)com.