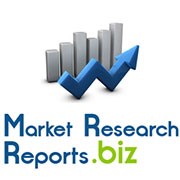 Albany, NY (PRWEB) September 26, 2013
The cost of treating rare diseases in an age when austerity measures are hitting a total health care funding across Europe is a highly controversial, even emotive subject. There is a clear and pressing clinical need, a strong patient voice and the treatments themselves sometimes offer the only hope. But is this enough to assure premium prices and special status in an era of budget limitations, and growing demands for evidence of clinical and cost effectiveness?
To check out the complete table of contents, visit: http://www.marketresearchreports.biz/analysis-details/orphan-drugs-in-europe-pricing-reimbursement-funding-and-market-access-issues-2013-edition
Payers are becoming increasingly strict. Four of the first seven orphan drugs to enter Germany's AMNOG procedure were considered to bring only minor additional benefit and for two others the benefit was deemed non-quantifiable. Discounts were required for all. Revolution by the Transparency Commission in France has seen both SMR and ASMR scores downgraded with resultant price cuts. Half of all orphan drugs evaluated have been rejected by one or more HTA bodies in the UK.
Manufacturers of treatments for Fabry and Pompe diseases are currently negotiating discounts in the Netherlands to prevent deleting after results from a four-year conditional reimbursement PMS period disappointed. On a more positive note, September 2013 saw the start of the first pilot pan-EU assessment under the Mechanism of Coordinated Access to Orphan Medicinal Products (MoCA-OMP) initiative.
Orphan Drugs in Europe: Pricing, Reimbursement, Funding & Market Access, 2013 Edition are a fully revised and greatly enlarged version of Justpharmareports best-selling 2008 and 2011 reports, and the author's sixth major title on the subject.
Click here to download detail report: http://www.marketresearchreports.biz/sample/sample/175644
Updated in autumn 2013, it includes:

Availability, price and reimbursement status for all 64 EU-designated orphan drugs as of June 2013 with centralized marketing authorization granted prior to end-2012.
How an orphan drug policy differs across Europe. Expanded sections for each EU-5 country, Belgium, Netherlands and Sweden. 25 countries covered in total.
Both hospital and out-of-hospital market segments.
How reimbursement systems treat orphan drugs. 'High cost' funding systems explained.
Impact of health technology assessment.
How managed entry agreements and patient registries can help bridge the data gap.
Key role of patient advocacy groups.
15 case studies.
The potential for European collaboration to accelerate market access.
Table of Contents
Executive Summary
1. Introduction
1.1 Orphan Drugs
1.2 Rare Diseases
1.3 Business Opportunity with Orphan Drugs
2. EU Orphan Drug Regulation.
2.1 Objectives
2.2 Qualifying Criteria
2.3 Procedure/Timetable
2.4 Incentives
2.4.1 Protocol Assistance
2.4.2 Marketing Approval Assistance
2.4.2.1 Priority review/fast track assessment
2.4.2.2 Lower regulatory fees
2.4.3 Marketing Exclusivity
2.4.3.1 Issues Relating to similarity
2.5 Orphan Designation Withdrawn
2.6 Reduced Exclusivity for 'Sufficiently Profitable' Orphan Drugs
2.7 Comparison with US and Other Orphan Drug Policies
2.8. Results of EU Regulation
2.8.1 Designation
2.8.2 Marketing Approval
2.9 Paediatric Regulation
2.9.1 Pediatric Orphan Drugs
2.10 Advanced Therapies Regulation
To buy the copy of this report, visit: http://www.marketresearchreports.biz/analysis/175644
3. Issues for Debate
3.1 Concerns of Payers
3.1.1 Inadequate Premarketing Data
3.1.2 Growing Numbers of Orphan Drugs
3.1.3 Old Medicines Repurposed as Orphan Drugs
3.1.4 High Prices/Costs of Orphan Drugs
3.1.5 Funding Needs Often Lifelong with Cost Increases Over Time
3.1.6 Orphan Drugs are Rarely Cost-effective
3.1.7 Clustering of Treatment for the Same Rare Disease
3.1.8 Indication Creep
3.1.9 Extended Marketing Exclusivity
3.1.10 Expensive Brands Replace Much Cheaper Compounded Forms
3.1.11 Entry by Major Pharmaceutical Companies
3.1.12 Orphan Drug Regulation Not Fair Balance
3.2 Response to Criticism by Industry
3.3 Value Assessment
3.4 Cost Forecast to 2020
4. Assisting the Market Access Process
4.1 Role of Patient Advocacies
4.2 Use of Patient Registries
4.3. Pre-approval Access
4.3.1 Compassionate Use
4.3.2 Named/Individual Patient Supply
4.4 Managed Entry Agreements
4.5 Off-label Use
5. Availability and Prices of Orphan Drugs
5.1 Current Access Situation
5.2 Channels of Distribution
5.3 Prices of Orphan Drugs
5.4 Factors Influencing Uptake
6. Situation in EU-5
6.1 France
6.1.1 Compassionate Use
6.1.2 Pricing & Reimbursement
6.1.3 Health Economic Considerations
6.1.4 Managed Entry Agreements
6.1.5 Hospital Funding
6.1.6 Special Incentives for Orphan Drugs
6.1.7 P&R Results with Orphan Drugs
6.1.8 Market Access Situation
6.2 Germany
6.2.1 Compassionate Use
6.2.2 Pricing & Reimbursement
6.2.3 Health Economic Considerations
6.2.4 Hospital Funding
6.2.5 Special Incentives for Orphan Drugs
6.2.6 P&R Results with Orphan Drugs
6.2.6.1 Community market
6.2.6.2 Hospital market
6.2.7 Market Access Situation
6.3 Italy
6.3.1 Compassionate Use
6.3.2 Pricing & Reimbursement
6.3.3. Health Economic Considerations
6.3.4 National Register of Orphan Drugs
6.3.5 Managed Entry Agreements
6.3.6 Special Incentives for Orphan Drugs
6.3.7 Market Access Situation
6.4 Spain
6.4.1 Compassionate Use
6.4.2 Pricing & Reimbursement
6.4.3 Health Economic Considerations
6.4.4 Managed Entry Agreements
6.4.5 Hospital Funding
6.4.6 Special Incentives for Orphan Drugs
6.4.7 Market Access Situation
6.5 United Kingdom
6.5.1 Compassionate Use
6.5.2 Pricing & Reimbursement
6.5.3 Health Economic Considerations
6.5.3.1 NICE
6.5.3.2 SMC
6.5.3.3 AWMSG
6.5.3.4 Northern Ireland
6.5.4 Managed Entry Agreements
6.5.5 Outcome of HTA
6.5.6 Hospital Funding
6.5.6.1 High cost PbR exclusions
6.5.6.2 Pass through payments
6.5.6.3 Specialist commissioning
6.5.6.4 Devolved administrations
6.5.7 Special Incentives for Orphan Drugs
6.5.8 Market Access Situation
7. Situation in Other European Countries
7.1 Austria
7.2 Belgium
7.2.1 Compassionate Use
7.2.2 Pricing & Reimbursement
7.2.3 Managed Entry Agreements
7.2.4 Special Orphan Incentives
7.2.5 Market Access Situation
7.3 Bulgaria
7.4 Croatia
7.5 Czech Republic
7.6 Denmark
7.7 Greece
7.8 Hungary
7.9 Ireland
7.10 Latvia
7.11 Netherlands
7.11.1 Pricing & Reimbursement
7.11.2 Special Orphan Incentives
7.11.3 Funding Provisions
7.11.4 Market Access Situation
7.12 Norway
7.13 Poland
7.14 Portugal
7.15 Romania
7.16 Russia
7.17 Serbia
7.18 Slovakia
7.19 Sweden
7.19.1 Pricing & Reimbursement
7.19.2 Managed Entry Agreements
7.19.3 Market Access Situation
7.20 Switzerland
8. Opportunities and Challenges from Personalized Medicine
8.1 Glivec and other TKIs
8.2 Kalydeco
8.3 Glybera
9. EU Initiatives
9.1 Community Action Programs
9.2 Orphanet
9.3 Pharmaceutical Forum
9.4 Community Framework Programs
9.5 EU Committee of Experts on Rare Diseases
9.6 Nationals Plans
9.7 ECRIN
9.8 Registries
9.9 Health Technology Assessment
9.10 Collaborative Efforts to Improve Orphan Drug Access
9.10.1 MEDEV
9.10.2 CAVOD
9.10.3 CAVOMP
9.10.4 Mechanism for Coordinated Access to Orphan Medicinal Products
9.11 Differential Pricing
9.12 Directive on Cross-border Healthcare
10. Future Prospects
10.1 Orphan Drug Regulation
10.2 Utilitarianism v's Rule of Rescue
10.3 Evidence Burden
10.4 Prices
10.5 Market Access
10.6. Competition from Generic and Biosimilar Versions
10.7 Success of EU-wide initiatives
Case Studies
Refusal of authorization for Elelyso
The commission's decision on Orphacol annulled by the European Court
The data file for approval of Carbaglu
Ilaris in gouty arthritis
Compilation of patient costs by AKU Society
Early access program for Shire's Elaprase
Early access program for Gentium's defibrotide
AMNOG assessment of Esbriet in Germany
Payment by results agreement for Esbriet in Italy
UK ministers reject the AGNSS advice to fund Soliris in aHUS
OEP's negotiating stance with CML drugs in Hungary
Coverage with evidence development for Duodopa in Sweden
How costly is a treatment for chronic myeloid leukemia?
Kalydeco in cystic fibrosis with G551D mutation
Glybera, the pioneering gene therapy
1.1 World's top revenue generating orphan drugs
2.1 Recent history of EMA fee reductions for designated orphan drugs
2.2 Examples of criteria for orphan designation
2.3 Overview of EU orphan drug designation procedure, 2000-2012
2.4 Distribution of EU orphan drug designation by disease prevalence
2.5 Breakdown of approved orphan drugs by therapeutic category
2.6 Breakdown of approved orphan drugs by MA holder
2.7 US orphan drug designations and approvals, 2000-2012
2.8 Orphan drugs with EU marketing authorization by INN
2.9 Orphan drugs with EU marketing authorization by brand name
3.1 Examples of repositioned orphan drugs
3.2 Common diseases/rare disease price comparison for Belgium
3.3 Previously available therapeutic alternatives for orphan drugs
3.4 Multiple treatment choices for some rare diseases
3.5 Examples of new orphan indications for previous orphan drugs
3.6 Cost comparison of using commercial and compounded forms
3.7 Proposed criteria for evaluation of orphan drugs
4.1 Umbrella rare disease patient groups at national level
4.2 Leading social media influencers in orphan drugs
4.3 Comparison of registries and RCTs
4.4 Number of rare disease registries by country
4.5 Rare disease registries by medical specialty
465 Early access program check list
4.7 Timescales for five compassionate use programs
4.8 Strategic considerations on whether to charge for pre-approval supply
4.9 Scope of managed entry agreements by country
4.10 Drugs commonly used off-label in rare disease
5.1 Public funding situation with 64 orphan drugs in 15 countries, July 2013
5.2 Principal distribution channels for orphan drugs by country
5.3 Public prices of orphan drugs in EU-5, July 2013
5.4 Examples of hospital prices actually paid in Italy
5.5 Estimated MSPs for 32 orphan drugs in 8 countries, July 2013
6.1 Types of ATU in France
6.2 ASMR scores/Prescrire evaluation of orphan drugs in France
6.3 Changes in MSP with Tracleer in France since launch
6.4 Reimbursement status of orphan drugs in France, July 2013
6.5 Results of AMNOG benefit assessment & discount negotiations
6.6 Orphan drugs on ZE and NUB lists in Germany, 2013
6.7 ZE rates by dose for Glivec in Germany, 2013
6.8 ZE rates by dose for Yondelis in Germany, 2013
6.9 Examples of orphan drugs subject to PI competition in Germany
6.10 Cost of NHS of NICE-approved orphan drugs
6.11 Key steps in former AGNSS review process
6.12 Orphan drugs not recommended at NHS expense in parts of the UK
6.13 High cost orphan drug exclusions from PbR in England, 2013-14
7.1 Expenditure of Austrian social insurance on orphan drugs
7.2 Reimbursable orphan drugs in Belgium
7.3 Publicly-funded orphan drugs in Bulgaria
7.4 Orphan drugs and similar products available in Greece
7.5 Results of rapid HTA review of orphan drugs in Ireland
7.6 Costliest orphan drugs in the Netherlands
7.7 Intramural and extramural orphan drugs reimbursed in the Netherlands
7.8 Examples of rare diseases recognized in Russia
7.9 Coverage of 'seven nosologies' program in Russia
7.10 Swedish cost effectiveness estimates for reimbursing orphan drugs
7.11 Orphan drug sales in Sweden, 2001-2011
8.1 Change in estimated MSP for Glivec 100mg, 2008-2013
8.2 Top-20 indications for EU orphan drug designation
9.1 EU-funded rare disease projects by country
9.2 EU transparent value framework for assessing new orphan drugs
9.3 Elements of the MoCA-OMP pilot
2.1 EU orphan drug marketing approvals by year
3.1 Change in annulised cost of ultra-orphan drugs by age (0-5 years)
3.2 Change in annulised cost of ultra-orphan drugs by age (0-40 years)
5.1 Total number of orphan drugs launched by country, 2001-09
5.2 Sales of orphan drugs per 100,000 inhabitants by country
5.3 Share of orphan drugs in total market sales by country
5.4 CAVOMP information flow
Appendices
1. Cross regional comparison of orphan drug policies
2. Approved medicines for rare diseases without EU orphan designation
3. EU designated orphan drugs with centralized marketing approval
4. Cross regional comparison of orphan drug MSPs
Glossary of Abbreviations and Acronyms
The sources used for Product Availability & Price Information
References
Latest Reports:
China Waste Heat Utilization Equipment Industry Report, 2013-2015: http://www.marketresearchreports.biz/analysis-details/china-waste-heat-utilization-equipment-industry-report-2013-2015
China has rich waste heat resources. Especially in steel, nonferrous, chemical, cement, building materials, oil & petrochemical, light industry, coal and other sectors, waste heat resources approximately occupy 17%-67% of the total fuel consumption, of which, recyclable waste heat resource roughly stands up 60% of the total waste heat resources. At present, China's waste heat utilization ratio is rather low, with the figure in large steel enterprises being 30%-50%. But the waste heat utilization in other sectors is even lower. Thus, China is expected to see a huge potential to improve its waste heat utilization.
By temperature of waste heat, the waste heat utilization equipment fall into two categories: the first comes to waste heat boiler which uses medium-and high-temperature waste heat; the second refers to lithium bromide refrigerator (heat pump) and screw expander, both of which use low-temperature waste heat. Of these, waste heat boiler occupies a lion's share in waste heat utilization equipments. In 2012, the output of waste heat boiler approximated 812 sets, totaling 39,788 steam tons.
Click Here To Download Detail Report: http://www.marketresearchreports.biz/sample/sample/175307
Technology Trends in Lubricants (Mineral, Synthetic, and Bio-based) Market for Turbine Oil, Compressor Oil, Gear Oil, Hydraulic Oil, Bearing Oil and Heat Transfer Fluid Lubricant Applications - Global Industry Analysis, Size, Share, Grow, Trends and Forecast, 2012 - 2018: http://www.marketresearchreports.biz/analysis-details/technology-trends-in-lubricants-mineral-synthetic-and-bio-based-market-for-turbine-oil-compressor-oil-gear-oil-hydraulic-oil-bearing-oil-and-heat-transfer-fluid-lubricant-applications-global-industry-analysis-size-share-growth-trends-a
Synthetic and bio-based lubricants are the major emerging lubricant products. This study highlights and explores key technology trends of synthetic, bio-based and mineral lubricants across a wide range of applications including turbine oil, compressor oil, gear oil, hydraulic oil, heat transfer fluids and bearing oil lubricants. Some of the major qualities that differentiate between lubricants include viscosity index, water separation characteristics, thermal and oxidation stability, low volatility and low carbon formation, and anticorrosion.
This market research report, analyzes the global consumption for lubricants, estimating and forecasting the market from the consumer point of view. The lubricants market has been segmented on the basis of products, applications and geography in order to provide a holistic picture of the market. Market data for all product segments has been provided on a regional level for the period 2011 to 2018. Technology trends have been provided for applications give an overall idea about the latest happenings in the market. A comprehensive competitive landscape including company market share analysis has also been provided in this analysis.
Click Here to Download Detail Report: http://www.marketresearchreports.biz/sample/sample/175269
About Us
MarketResearchReports. Biz is the most comprehensive collection of market research reports. MarketResearchReports. Biz services are specially designed to save time and money for our clients. We are a one stop solution for all your research needs, our main offerings are syndicated research reports, custom research, subscription access and consulting services. We serve all sizes and types of companies spanning across various industries.
Contact
M/s Sheela
90 Sate Street, Suite 700
Albany, NY 12207
Tel: +1-518-618-1030
USA – Canada Toll Free: 866-997-4948
Website: http://www.marketresearchreports.biz/
Blog: http://mresearchreports.blogspot.com