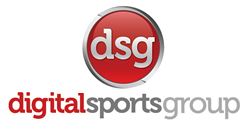 We are completely focused on making Micah's page the best of any Premier League player.
(PRWEB UK) 28 September 2013
Micah, who emerged from a spell of injuries, was back with a bang by way of a great performance and an assist in the thrashing of Wigan in the Capital One Cup. At the same time his Facebook page has become one of the most popular in the country with 35,000 active fans on the page and fast approaching 300,000 in all.
Head of Operations at DSG, Matthew Tait, had this to say, "Micah Richards Facebook page has really come to life this season and we are putting a lot of time into featuring a lot of content and exclusive competitions. It's a great page to follow for Man City fans and football fans in general not just to win signed shirts and boots but to get close to the player. Looking ahead there will be a lot more of the same as well as downloadable content and great giveaways from the player himself. We are extremely honoured to help Micah Richards in this capacity with his PFA page and I think that faith in our expertise in this field is paying off with such huge growth and activity on his page. We are completely focused on making Micah's page the best of any Premier League player."
Simon Boynton, Managing Director of DSG, believes that the Micah Richards page should be the model of every player "We have seen a lot of official players being locations of robotic aggregation and one of the things we are proud of with the model for Micah is that it is run by real people, real fans and as such is full of life! No one wants to visit a page that is run by software and by doing things in the balanced way we are we have shown the future for player Facebook pages is a bright one."
Digital Sports Group are the official partners of the PFA and publish sites such as football.co.uk, sport.co.uk and the Footymad network.