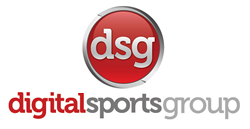 We have the perfect website and bundles of experience and enthusiasm for the 2013-2014 Premier League.
(PRWEB UK) 30 September 2013
DSG manage the PFA facebook pages for its three thousand members and also run the massive football fan network Footymad.net and websites such as football.co.uk, sport.co.uk and tennis.co.uk, boasting a user base of some 8 million. Football.co.uk has long been one of the top football news sites and considered on a par with Sky's Football365 and claims a traffic spike like no other in it's history.
Head of Operations at DSG, Matthew Tait had this to say "This years Premier League is the most wide open and fascinating in years with big changes in management with the top teams, the return of Mourinho and new faces such as Manuel Pellegrini at Man City. Undoubtedly the biggest result so far was the clinical annihilation of Manchester United providing proof if any was needed that United need to make big changes if they are to compete against the very best in Europe. I think more teams may fancy their chances and the league positions are reflecting this.
Manuel Pellegrini has inherited a fabulous team and more than ever they are playing as a team. Arsenal also may think this is the year for them to change their fortunes and the arrival of Ozil certainly represents a change in ambition. It's a great season so far for the Premier League and more people are coming to us to experience it."
Simon Boynton, Managing Director of DSG believes that football.co.uk will provides a great venue for extended coverage of the Premier League title race. "We have the perfect website and bundles of experience and enthusiasm for the 2013-2014 Premier League. Join us as we take you from Old Trafford to the Etihad and Emirates stadia for the best coverage of the best football league in the world. "
Digital Sports Group are the official partners of the PFA and publish sites such as football.co.uk, sport.co.uk and the Footymad network