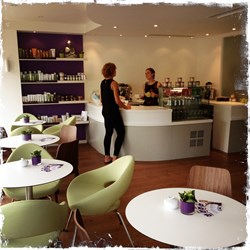 "We listened to our members' feedback, they wanted more features on yoga and a way to share stories and experiences, so we developed bluNews." -Simon Grunberger, Founder, bluShiva
Worldwide (PRWEB UK) 26 September 2013
bluShiva is a social network for yogis around the world. Designed for yoga students, teachers, studios and all types of yoga business' in between this online community fast becoming an online hot spot for yogis to connect and share. bluNews is the latest feature to be added to the site as Founder Simon Grunberger describes 'bluNews marks an exciting start to new additions to bluShiva.com, we are looking forward to sharing these new developments and areas of the site with our members over the coming months as we constantly work to improve and develop bluShiva.'
bluNews brings a selection of yoga related news and articles to bluShiva members- have a look here. From explorations of different yoga styles, to studio reviews from around the world along with some healthy eating ideas for you to try out at home. It was designed with the idea of making the site more interactive for it's members and to give the members a chance to share their own yoga stories through blogs, personal experiences trying out new yoga stlyes and recommendations on favourite studios they have visited.
For the launch of this great new feature bluShiva explored the often controversial style of yoga: Bikram. The writer offers a personal perspective of this hot and intense practice but offers a refreshing outlook based on his own experience. September's studio of the month is the brand new Samsara, a yoga studio and wellness centre in South West London offering a range of yoga classes, holistic beauty and Ayurveda treatments. There are two blogs which explore the challenge many yogis face of keeping the ego off the mat and making your practice your own… This is only the beginning- bluShiva is encouraging members to share their own blogs and stories, suggest new features and open discussions with other members.
To become part of this yoga social network just log onto http://www.blushiva.com take a few minutes to create your profile for free and start connecting with other yogis around the world.