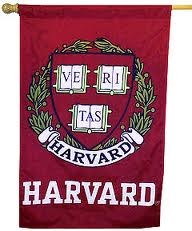 (PRWEB) September 26, 2013
Recently, Pennant-Flags.com, a renowned manufacturer and supplier of custom flags, has introduced its new collection of college pennants, and announced a special offer on all its college pennants, up to 30% off; custom college pennants are also available here.
The pennants from Pennant-Flags.com are single-sided screen printed with the school colors and insignias as deigned. The company has a strict quality control policy, inspecting and re-inspecting the ready-made products before shipment, so that they can meet the desired requirements and quality. In the promotion, anyone who places an order can enjoy a special discount. Those who places an order over $2000 can especially enjoy an extra discount.
"Our college pennants are perfect for showing your college team spirit in any room of the house. They are made of felt blends and provide a sewn sleeve for insertion of a pennant stick, if desired. They are the cutest things ever. Now, we can make custom designs in different shapes and sizes to suit all needs from various companies. Please note the promotion is valid until Oct. 16, 2013."
Pennant-Flags.com's college pennants are officially licensed and manufactured under authorized agreements held by their respective licensees. All team insignias, logo colors, designs, and products are approved by the selected university or college and are processed through third party licensing representatives, if applicable.
About Pennant-Flags.com
Founded in 2006, Pennant-Flags is an industry leader due to its outstanding customer service and the best selection of cheap advertising flags, custom Swooper flags, outdoor banners and more. Its customers come from many countries all over the world.
For more information, please visit: http://www.pennant-flags.com/ .