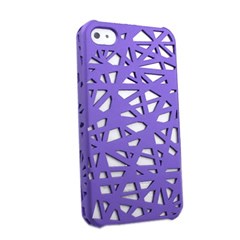 (PRWEB) September 26, 2013
Recently, 4leafcity.com, a marketing expert of iPhone cases and accessories, has added its new designs of iPhone 5 cases to its catalog, and launched a promotion of iPhone 5 cases. Now, all the iPhone 5 cases from this company are offered with big discounts.
Now, its website of 4leafcity.com is featured with a great collection of iPhone 5 cases which are carefully designed and are made of high quality materials. The improvements brought by new technologies make the new iPhone 5 cases by far the most attractive and most efficient cell phone cases on the market and we hope that our customers will appreciate it.
The marketing director of the company says, "Any time before making a decision to buy a trendy and functional cell phone case, it is a good idea to check our website. We aim to sell 10,000 cell phone cases this time, and we have confidence to meet and surpass it. In addition to great discounts, we provide speedy delivery to give the best experience possible to a wide array of people."
With the help of cell phone experts, the company was able to build a new 10,000 square warehouse helping those who could otherwise not afford quality cell phone cases for their iPhones. For additional convenience, the new iPhone 5 cases come with extra discounts for wholesalers. Based on the company, the promotion is valid until Oct. 16, 2013.
4leafcity.com is based in China. The company supplies dresses for men and women along with electronics and various accessories. More details about iPhone 5 hard cases can be found at http://4leafcity.com/product-iphone-5-hard-cases-010001002.aspx