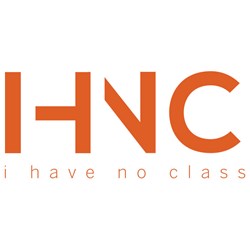 Philadelphia, PA (PRWEB) September 26, 2013
IHaveNoClass.com, the latest must-see website from Internet entrepreneur and impresario Steve Britton, is now live and offering two interesting incentives for people to become involved. The site, which features an eclectic mix of funny videos, pictures, captions, memes, contests and just about any other form of hilarious content, is offering a free college textbook promotion, along with a video commercial contest to showcase its long-awaited launch.
"We're really excited about this," Britton said, from his comfortable office in Willow Grove. "We have spent a lot of time identifying a niche that we felt comfortable with and that provided significant room for growth. Our research led us to believe that Internet users are hungry for slightly edgy, very funny content, so that's what we're serving up. If our initial tests are any indication, we think IHaveNoClass.com is going to grow very rapidly."
The site gets its voluminous store of funny videos, funny pictures and other outrageous content directly from site visitors. The only thing required to post content is to complete a very simple, free registration. Once a visitor is officially a member of the IHNC "family" as Britton calls it, they're good to go.
IHaveNoClass.com kicked off with two major promotions in place. The first is a free college textbook giveaway that offers to pay for spring semester textbooks (up to $1,000) for 10 lucky winners. All interested participants need to do to enter the drawing is register on the site. Random drawings will be held every 10 days from now until December 15. "From our initial responses, it's pretty clear that college students find our site awesome," said Britton. "They are also outstanding sources of some of our funniest material. So we wanted to welcome them and show our appreciation for their support. That's how we came up with the textbook promotion idea."
A major component of the IHaveNoClass.com formula for success is a series of planned contests. To kick things off, the first contest invites registered site users to create a funny and outrageous video commercial encouraging Internet surfers to visit the site. The winning video will be chosen by registered site users who will vote online for their favorite commercial. The winner will receive a cash prize of $500.
"The video commercial contest is just the first of many," Britton explained. "Contests are a big part of IHaveNoClass.com. We are planning contests for funniest video, funniest picture, pretty much funniest everything. We'll even have a contest to see who can come up with the best contest. It's a great way to create interactivity and site loyalty."
Britton's vision for IHaveNoClass.com is nothing short of global recognition. He plans on building an entire social media community based on humor, satire and wit. Britton thinks that people in general take themselves far too seriously, and need some downtime to just relax and have fun. "There are no hidden agendas here," Britton said. "We're not trying to sell anyone anything or coax them into doing something they don't want to do. IHaveNoClass.com has one purpose and one purpose only. We want people to have fun. Period."
IHaveNoClass.com is a free site. Visitors are encouraged to post and repost their funny content after a simple site registration process is completed. Site visitors do not have to register to simply view the content, however. Interested readers can visit http://ihavenoclass.com/ here.