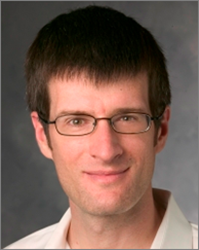 The first principle of good business is to solve a problem that causes someone pain. zlien has an impressive platform that solves an expensive problem for the construction industry.
New Orleans, Louisiana (PRWEB) September 27, 2013
zlien, a provider of software and services to help building supply and construction companies reduce credit risk through the management of mechanics lien compliance, is excited to announce that Stanford Graduate School of Business professor and bestselling author, Chip Heath, will be joining its Board of Advisors.
Heath is an expert in what makes ideas succeed in the marketplace, how brand messages can be designed to "stick," and how organizations make important decisions and changes.
"Chip Heath is an incredible addition to our organization," said zlien CEO, Scott Wolfe. He continued, "The expertise and experience he brings will not only help us continue to grow and implement our business strategies, but it also will flow down to our clients and users who are leveraging our platform to make a measurable impact to their credit processes and bottom line."
Heath is the co-author of three books. His last two books, Switch and Decisive, both debuted at number one on the Wall Street Journal lists. Heath has consulted with clients ranging from Google, to Gap, and from the Nature Conservancy, to the American Heart Association. He is a Professor of Organizational Behavior at Stanford Graduate School of Business.
"The first principle of good business is to solve a problem that causes someone pain," said Heath. "zlien has an impressive platform that solves an expensive problem for the construction industry."
About zlien™
zlien provides software and services to help building supply and construction companies reduce credit risk, and control receivables, through the management of mechanics lien and bond claim compliance. Founded by experienced construction attorneys, zlien is the leading publisher of mechanics lien and bond claim resources and analysis, and has led the industry in innovating credit risk management solutions by utilizing the lien and bond claim laws. Learn more about zlien at http://www.zlien.com