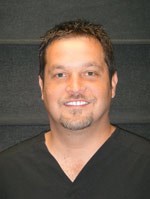 Addressing Patient's Phobias is a Specialty at South Charlotte Dentistry, Dr. James Wells
Charlotte, NC (PRWEB) September 27, 2013
Most people who have some sort of phobia can avoid them in everyday life. But there are some phobias that actually get worse the more they are avoided. We're talking about the fear of the going to the dentist. It's a very real fear for many people, so much so that they end up putting it off for so long turning a small concern into a bigger deal.
"The problem with this fear is that it heightens as time passes and it becomes more and more difficult for phobics to make the decision and actually get to a dentist," say Dr. James Wells of So Charlotte Dentistry. "What I want people to know is that today there are a number of tools and techniques that help a patient become comfortable or at least distracted while the dentist is doing the necessary work."
Dr. James Wells and his staff specialize in getting his patients relaxed and ready to address the issues they have with their teeth. There are several simple things that So. Charlotte Dentistry does from the moment a client walks in to make them comfortable. "And a big one is communication," say Dr. Wells. "It's important to be very compassionate to the concerns of all patients, but especially those that have a bit of anxiety when coming through the door."
According to research from the University of Gothenburg in Sweden, five percent of people are severely phobic of going to a dentist. And that is just the severely phobic. Studies show that there's a wide range of people that suffer some form of anxiety or fear about visiting the dentist.
"Open communications between patients and dentist allows a patient to talk freely about what they are feeling, and at the same time, the client gets to hear step by step, everything being done with regards to their treatment," says Dr. Wells. There also is a number of things here in the office for clients to distract them while treating their teeth. For one, these personal video glasses allow them to watch TV or a latest movie. South Charlotte Dentistry also has WiFi for patients to connect with to listen to their own music on their ipods or iphones.
"One big thing is to respect the client's time and keep to the scheduled time of the appointment," say Dr. Wells. "If a person is already anxious when they come in the door, their anxiety level will only go up if they have to wait any longer than necessary."
For more information on calming techniques used with dental hygiene and oral health, contact Dr. James Wells at http://www.southcharlottedentistry.com or call (704) 759-0908.