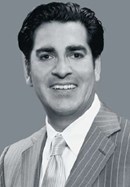 Feel Good About Yourself!
Orlando, FL (PRWEB) September 27, 2013
Dr. Armando Soto of Aesthetic Enhancements Plastic Surgery has been recognized as a Patients' Choice Physician for 2013. This is the second year in a row that the esteemed doctor has received this award.
Out of 870,000 active physicians in the United States, Dr. Soto was one of only 5 percent to receive this top honor. He is the only plastic surgeon in Orlando to have received the award.
The Patients' Choice Award is an accolade given to physicians based on the appreciation and praise of their patients for the service and quality of care that has been provided. In addition to the quality of care, doctors are rated on several components of their practice including bedside manner, doctor-patient face time, follow-up care, ease of appointment setting and courtesy of office staff.
Over the course of 2013, more than 200,000 patient reviews were submitted each month and analyzed. While most feedback is positive, only doctors who have received close to perfect scores are recognized as a Patients' Choice Physician.
"I am extremely honored and humbled that my patients would take time out of their day to provide positive feedback for the services they received," said Dr. Soto. "The high quality care of our patients is the most important purpose of our facility. I feel that this award is testament to our approach."
Dr. Soto is a physician who is committed to giving his patients optimal care through careful listening and quality service. Since opening Aesthetic Enhancements Plastic Surgery in 2007, Dr. Soto has made it his mission to treat each patient that he meets, as he would like to be treated himself.
"I look forward to continuing to improve on all aspects of our facility, including our patient services and care. It is my belief that you can always be better."
About Dr. Armando Soto
Armando Soto, MD, FACS, is an Orlando based, board-certified plastic surgeon who received his medical degree from the world-renowned Johns Hopkins School of Medicine. Dr. Soto is a member of The American Society of Plastic Surgeons, the American Society for Aesthetic Plastic Surgery, a Fellow of the American College of Surgeons, and is Board Certified by The American Board of Plastic Surgery.
Dr. Soto specializes in all aspects of facial rejuvenation, breast and body contouring and is considered by many in the Orlando area to be the plastic surgeon of choice for the management of complex breast implant problems.
For more information on Dr. Armando Soto and Aesthetic Enhancements Plastic Surgery, please visit http://www.drarmandosoto.com, or contact us at 407.218.4550.