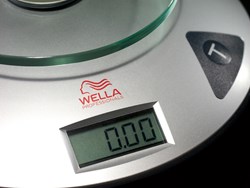 Their mission is to partner with the very best schools and we are one of them.
Upland, CA (PRWEB) September 30, 2013
Salon Success Academy is proud to announce Wella as its newest partner in education. Wella is one of the true giants in the beauty industry with an unparalleled reputation for excellence and a worldwide reach into more than 150 countries. Its parent company, Proctor & Gamble, is a major player in the beauty industry with products and professionals that continually take home top honors at the annual Stylist Choice Awards sponsored by Behindthechair.com, a renowned online community for licensed beauty professionals. At the 2013 ceremonies, Wella represented the salon division of Procter & Gamble and placed first for both the Favorite Overall Professional Products Company and Favorite Overall Color Line.
"Their mission is to partner with the very best schools," according to Salon Success Academy Director of Salon Development Linda Rios, "and we are one of them."
Wella will bring its wealth of knowledge to Salon Success Academy instructors so that they, in turn, can better enhance the learning experience for students. While Salon Success Academy has always prided itself on bringing excellent color technique instruction to its students, the Wella connection should offer a greater depth of knowledge, better technical training and even more overall experience.
Wella provides a deep, fundamental education on color theory and how hair color works to their affiliate schools. They also give instructors the tools and materials they need to teach those principles to students. The Wella in-house training staff has a superb reputation at motivating educators and providing continuing support for all the instructors they train.
Not only will Salon Success Academy students now be afforded a higher caliber of on-campus education; they will also have post-graduation opportunities not available to other new stylists.
The true value of the Wella-Salon Success Academy connection is the caliber of students it will help to create, said Linda. In reaching out to the salons with which Salon Success Academy partners for externship programs, Linda said the response has been overwhelmingly supportive.
"They are all very excited," said Linda.
Salons sometimes lament that today's students are not fully prepared to work as true professionals in the industry, according to Linda. Students attending Salon Success Academy with the support of an iconic brand like Wella, will have the opportunity to develop the skills they need to work in the beauty industry.
Salon Success Academy has been training top professionals in the beauty industry for more than 50 years now. The school offers hands-on training in cosmetology and esthetics at its five locations throughout the Inland Empire of California in Redlands, Fontana, Upland, San Bernardino, and Corona. If you would like to learn more about training for a new career with Salon Success Academy, please fill out the form or call 877-987-HAIR (4247).