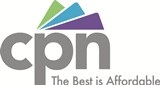 Health insurance agencies and providers are discovering that prepaid debit card acceptance is now mandated, so they need affordable merchant accounts and equipment.
Phoenix, AZ (PRWEB) September 27, 2013
CPNUSA.com, a nationwide credit card processing company headquartered in Phoenix, today presented money-saving tips for companies in the health insurance and medical care field. Under the Affordable Care Act, many insurance companies must now take prepaid debit cards for payment on premiums. Likewise, doctor's offices are looking to reduce costs on payment processing for co-pays and costs not covered by insurance.
"Most medical practices have taken debit and credit cards for a number of years, but until now insurance providers billed via checks or automated withdrawals," said Patrick Hare, Digital Marketing Manager at CPN. "Whether you're getting a new merchant account or you already have one, it is possible to reduce transaction costs."
CPN has put together the following tips for medical-care businesses that accept debit and credit cards:

Prepare for 2014 – Open enrollment for the ACA begins October 1, but coverage kicks in January 1. Insurers will want to have card terminals online right away, and doctors may want to upgrade equipment before the start of the new year.
Use a PIN Pad – Debit transactions with a PIN number are cheaper than "credit" style authorizations. Because doctors see a lot of patients, the savings on multiple daily card authorizations may be substantial.
Swipe the Card – Running the card through a terminal, instead of hand-keying it, can reduce transaction fees by as much at 1%. In a medical office environment, swiped cards also reduce transcription errors and simplify billing.
Get A Rate Comparison – Your current payment processor may be making hundreds of dollars every month in the form of interchange fee markups and hidden costs. The healthcare credit card processing field is highly competitive, so better rates ar available. You may be able to get substantial discounts by switching merchant service providers.
Plan for Higher Volume and Revenue – An anticipated influx of newly covered patients means that premiums, co-pays, and procedure costs are going to end up on debit and credit cards. Even a modest savings on transaction fees can equal hundreds or thousands of dollars a month in your practice's bank account.
Prepaid debit cards, now offered at places like Wal-Mart, can accept direct deposits from employers, Social Security, and state benefit plans. Because so many individuals do not have regular bank accounts, but have access to cards, ACA rules recently changed to allow payment through these channels. After October 1, 2013, many of these "un-banked" individuals will be able to buy partially-subsidized healthcare through exchanges and some insurance offices.
"Health insurance agencies and providers are discovering that prepaid debit card acceptance is now mandated, so they need affordable merchant accounts and equipment," said Hare. "Meanwhile, doctors, dentists, psychiatrists, and substance abuse clinics all have an opportunity to cut processing costs. Under the Affordable Care Act, insurance plans and Medicare may be cutting reimbursements, but a merchant services review can put dollars back into your account."
About CPN USA:
CPN USA is a merchant services company with representatives throughout the United States of America, with a number of clients in the medical, dental, psychiatric, and healthcare field. CPN offers full service credit card processing capabilities including terminal leasing and check acceptance. Additional services include payment gateways and merchant cash advance capabilities. For more information please call 1-800-750-7544 visit CPNUSA.com.