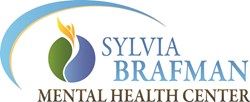 Pain is a part of who we are. Without it, we lose a vital part of the human experience.
Fort Lauderdale, Florida (PRWEB) September 27, 2013
Mental health treatment centers around the world are reviewing a newly released study from the Scripps Research Institute that may allow scientists and drug manufacturers to eventually create memory blocking prescription drugs. Scientists at Scripps Research Institute have studied rat brains and discovered that they are able to eliminate certain strong, drug-related memories. This could be big news for mental health treatment centers, but not necessarily a treatment solution. The Sylvia Brafman Mental Health Center, a comprehensive mental health treatment facility in South Florida, suggests that we should be wary of such drugs.
"I think [the research] is fascinating," said Ben Brafman, founder and CEO of the Sylvia Brafman Mental Health Center. However, he does not recommend removing painful substance abuse related memories as a form of treatment. "I think it's a dangerous game taking away people's memory."
Painful memories may be difficult to deal with, but they often turn out to be an important part of recovery from addiction or traumatic events. Mental health treatment centers often help clients use these memories to reveal the source of an addiction as well as shed light on what triggers relapse. Without them, the addiction or trauma is taken out of context and treatment may be ineffective.
"Every memory is part of who you are, part of what makes you, you," said Brafman, a 20-year veteran of the behavioral health industry. "An addict who doesn't have pain will use again. Even the most hurtful memories can be turned around and used for good."
This type of drug could be applied not only to addiction, but in mental health treatment centers for trauma. People with post-traumatic stress disorder could theoretically use the drug to eliminate intense traumatic memories. A potential side effect would then be the overuse or abuse of the drug, which could spiral into addiction. The same underlying issues of a person's PTSD could re-appear in addiction, further complicating treatment.
The Scripps Research Institute stresses that this drug, if it were developed, would take at least ten years to finalize. Preliminary findings suggest that the drug would only affect specified, isolated memories, not the memories we might wish to keep. Further research is necessary to confirm this hypothesis.
"Pain is a part of who we are," said Brafman. "Without it, we lose a vital part of the human experience. Without the memory of that pain, we don't make progress. A mental health treatment center teaches addicts and those suffering from PTSD to learn from their pain and use it in a positive way. Removing those memories may result in less successful behavioral health treatment."
####
The Sylvia Brafman Mental Health Center is a full service mental health facility located in Fort Lauderdale, Fla. Dedicated to helping individuals who suffer from mental illness find a path to living better, The Sylvia Brafman Mental Health Center offers a mental health program and support for a wide variety of mood and thought disorders including: depression, anxiety disorders, anger management, eating disorders, post-traumatic stress disorder (PTSD), bipolar disorder, schizophrenia and schizoaffective disorder. For more information on mental health treatment please contact The Sylvia Brafman Mental Health Center at 1-888-205-2775 or online at http://www.mentalhealthcenter.org.