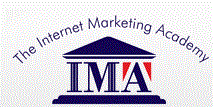 (PRWEB UK) 30 September 2013
The Internet Marketing Academy have launched their new range of fully-funded internet marketing training courses, which are specifically designed for marketers and small business owners.
The IMA's internet marketing training courses will cater for everyone from marketing beginners right through to experienced internet marketers who have a superior knowledge of internet marketing techniques.
The training covers everything from being successful as an internet start-up, and understanding social media marketing, right through to mastering search engine optimisation and creating your own internet marketing strategy.
The online training sessions are completely free to access and consist of a combined 35 hours' worth of internet marketing training. To sign up The Internet Marketing Academy's fully-funded training today, please visit: http://www.internetmarketingacademy.com/.
Once trainees have completed the free online training, they can choose to become an accredited Internet Marketing Practitioner for your business. After completing the online assessments, delegates receive a formal, globally recognised accreditation via the Institute of Sales & Marketing Management (ISMM).
The Internet Marketing Practitioner level requires trainees to complete the full 35 hours' worth of online training, before submitting 3 formal assignments. Each assignment con-sists of one or more tasks and all of the tasks must be appropriately completed in order to pass the assignment.
For more information about the becoming an Internet Marketing Practitioner please visit http://www.internetmarketingacademy.com/internet-marketing-training/.