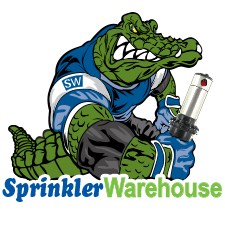 We have an incredibly knowledgeable staff and we want to share all of our knowledge with our customers.
Houston, TX (PRWEB) September 30, 2013
Irrigation authority, Sprinkler Warehouse, has released a complete guide to designing and installing drip irrigation systems. The fully illustrated guide walks home owners through every step of the installation process, from figuring out what type of soil you have to starting up your newly installed system. The guide is available on Sprinkler Warehouse's website, where it joins a host of irrigation information and resources offered by the company.
"We are the largest online provider of irrigation supplies in the country," says CEO, Steve Okelberry. "But we want to be more than that. We want to be the largest provider of information about irrigation. We have an incredibly knowledgeable staff and we want to share all of our knowledge with our customers."
Okelberry worked as an irrigation contractor for many years before starting Sprinkler Warehouse. Now a successful business owner, he still takes the time to maintain his professional licenses and to share his expertise with his customers. Sprinkler Warehouse has an active forum, sprinklertalk.com, where users ask specific irrigation questions. They receive answers from other forum members or from moderators who are irrigation experts.
In addition to the forum, Sprinkler Warehouse's retail website has many resources for anyone who wants to learn more about sprinkler systems. From a guide to valve parts to an entire Sprinkler School section teaching customers about components, Okelberry has shown his commitment to keeping the cost of irrigation low, by helping his customers with DIY projects. He also created irrigationrepair.com, an entire website dedicated to troubleshooting errors that occur in irrigation systems.
The new guide will join the existing resources at sprinklerwarehouse.com. The Drip Irrigation Design and Installation Guide is available now as a free download. Okelberry hopes the guide will encourage more homeowners to use drip irrigation. Conventional sprinkler systems spray large volumes of water onto grass and other plants. Drip irrigation systems use a much smaller volume of water and the components are inexpensive, making them an affordable alternative to other sprinkler systems. Sprinkler Warehouse is based out of Houston, Texas, a region that has been experiencing a lengthy drought. Ideally, more Houstonians and others will realize that drip irrigation can offer many benefits to their budget and the environment.