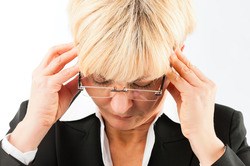 Ridgefield, NJ (PRWEB) September 26, 2013
Dr. Joseph J. Portale is pleased to announce that he now offers Chronic Severe Migraine Therapy using BOTOX® injections at his dental care practice. With the expert use of BOTOX® therapy, patients are able to experience fewer migraine headaches every month. Better still, New Jersey state law specifies that a portion of this BOTOX® injection therapy may be covered by a patient's medical insurance.
"I am excited to offer this level of new service for patients who suffer from this stage of severe chronic issues," says Dr. Portale. "The therapy works!"
BOTOX Injections for Migraine Headache Treatment
Though BOTOX® injections are often associated with wrinkle reduction and anti-aging therapies, BOTOX® treatments have a number of pain relief applications as well. Dr. Portale has been using BOTOX® injections to treat wrinkles and lines for two and a half years, and has received certification to use BOTOX® injections for the treatment of migraine headaches.
Who Qualifies for Chronic Migraine Therapy with BOTOX® Injections
To qualify for this treatment, patients must have medically diagnosed debilitating migraines for at least 15 days a month for at least four hours a day. If a patient meets this requirement, he or she may also qualify for some amount of medical coverage for this BOTOX® injection therapy.
What New Jersey Law Says about BOTOX for Migraine Treatment
New Jersey state law states that people suffering from severe migraines as described above may be entitled to receive insurance benefits for BOTOX® injection therapy. A patient's medical insurance may pay for part of the treatment, depending upon the limits of the contract. Many people are not aware of this, however, which is why Dr. Portale hopes to get the word out.
"In many cases insurance will cover a portion of the fees," Dr. Portale explains. "It is a win-win for patients because they can get relief from pain and not have to pay the entire bill out of pocket.
How the Chronic Severe Migraine Therapy is Performed
The treatment session is performed at the practice and is relatively simple. BOTOX® is injected into three places:

The temples and forehead
The tops of the shoulders
The back of the neck
"I apply medication 360 degrees around the head," says Dr. Portale. This approach helps treat those problem areas that are often affected by migraine headaches.
Follow-up BOTOX® injections may be administered every three to six months to help maintain the effects of treatment.
What Patients Experience Following Chronic Severe Migraine Therapy
Patients should start to experience the results of Chronic Severe Migraine Therapy after four weeks, though it may take up to two BOTOX® therapy sessions until the full effects of treatment are experienced. Even though this may take time, patients will notice a reduction in migraine headache attacks each month.
A Commitment to Total Wellness
Dr. Portale offers Chronic Severe Migraine Therapy as a means of providing patients with total wellness. This sort of health goes beyond beautiful and healthy smiles. By alleviating headaches, addressing cosmetic flaws with the smile, and improving overall dental health, he is promoting the best kind of care that patients can receive.
If you would like additional information about the use of BOTOX® injections to alleviate chronic migraine headaches, Dr. Portale's can be contacted at:
Portale Dental
555 Bergen Blvd
Ridgefield, NJ 07657
(201) 945-5777
Originally posted by Joseph Portale.