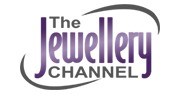 Our customers asked and we listened – introducing PayPal as an additional option for payment on our website is just another step in proving how much we value our customers.
(PRWEB UK) 27 September 2013
Always vigilant about customer feedback, The Jewellery Channel (TJC) are now giving shoppers a useful new way to buy sparkle online without any fuss – their website (http://www.thejewellerychannel.tv/) now accepts PayPal.
Since PayPal is the preferred choice of payment for many of their customers, TJC has made it easier than ever before to whizz through a seamless online checkout process. In addition to accepting all major credit cards and debit cards, shoppers can now simply choose to make convenient payments using their PayPal accounts.
Once an individual has chosen the jewellery or accessories they fancy and adds them to their online basket, they will be able to sail through checkout in a few simple clicks and have PayPal will take care of the rest.
TJC has grown to become a leading UK jewellery retailer by listening closely to customer feedback and making it as easy as possible for shoppers to find the items of their dreams without any bother. While their popular TV network features experienced celebrity presenters to showcase jewellery that dazzles for both its outstanding beauty and affordability, TJC's website has continued to make online shopping refreshingly glitch-free.
Not only do TJC now accept every popular method of payment to suit the individual preferences of each customer, their website also features a 24/7 live personal assistant to help people real-time as they shop. Furthermore, TJC's website offers a host of easy search categories to narrow down the hunt for specific items, such as price range, jewellery type, gem type, metal type and carat weight.
To make online shopping even more smooth sailing, The Jewellery Channel has a dedicated UK-based call centre staffed by experienced advisors which is open 7 days a week. They also provide a fuss-free 30 Day Returns warranty to give customers full peace of mind when making purchases.
TJC has further built a leading name amongst collectors and the fashion savvy by offering a vast range of jewellery and accessories that are surprisingly more affordable than High Street prices. They do this by cutting out the usual Middleman - TJC deal direct with designers and manufacturers plus they also have their own team of world-class artisans.
This, as well as TJC's buying power to make bulk wholesale purchases as part of a large conglomerate, means that significant savings can be passed on to their customers in comparison to shopping on the High Street.
Managing Director of The Jewellery Channel, Colin Wagstaffe, commented on their latest announcement: "Our customers asked and we listened – introducing PayPal as an additional option for payment on our website is just another step in proving how much we value our customers and how we consistently strive to give them a shopping experience that is enjoyably seamless."