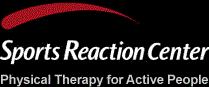 Athletes who take proper care of their body are doing themselves a favor—artificial enhancements are not only illegal, but also unnecessary and unadvised.
Bellevue, WA (PRWEB) September 30, 2013
In a time when illegal steroid use has shamed many professional athletes—yet also inadvertently rewarded them with lucrative sports contracts—studies have found that young athletes feel the pressure to use the drugs, as well, despite their dangerous side effects. After Major League Baseball's (MLB) recent suspension of star player Alex Rodriguez, Sports Reaction Center (SRC), a sports physical therapy center that attracts amateur and professional athletes both locally and nationally, says young athletes should not be tempted to use steroids. SRC provides athletes with the means of achieving their best performance naturally.
The MLB has taken a zero-tolerance stance against steroid use by suspending a total of 13 players. Despite this, a new study highlights that young athletes are still being heavily influenced by professionals' decisions to use performing enhancing drugs (PEDs):
●Nearly half of males aged 18-25 thought that taking PEDs was critical to making it in professional sports or enhancing one's athletic performance;
●More than three quarters of both young males and parents in our survey said that pro athletes using PEDs has put pressure on young athletes to use drugs, as well;
●Fifty-eight percent of these young males thought that at least one-third of the major leaguers on the rosters in last week's All-Star Game had used PEDs. (1)
As a facility devoted to fostering the talent of aspiring athletes, SRC counsels teenagers to avoid PEDs and focus instead on rest and nutrition as key approaches to enhancing performance in addition to their training. SRC also offers a technology-based solution in its CoreControl system, which uses a cooling device to improve muscle recovery, which, in turn, increases output potential, making the result "better than steroids."
SRC founder, Neil Chasan, says that many young athletes are enticed by the allure of PEDs because of the material success of professional athletes. However, per Chasan, what many young adults fail to comprehend is that the side effects of illegal steroid use are often severe and dangerous, such as:
●Increased risk of tendonitis and tendon rupture;
●Liver abnormalities and tumors;
●Heart and circulatory problems;
●Aggressive behavior, rage or violence;
●Infections or diseases, such as HIV or hepatitis, if you're injecting the drugs; and
●Inhibited growth and development, with a high risk of future health problems in teenagers. (2)
"Steroid use could potentially pose a huge problem for young athletes, but with a professional consultation and the application of inexpensive solutions such as the CoreControl, the tide can be turned and the downside of premature injuries and so-called 'roid rage,' as well as other negative side effects, can be easily avoided," Chasan said.
Chasan says that with a solid training regimen and adequate rest, all athletes can reach their peak performance without the use of PEDs.
"Athletes who take proper care of their body are doing themselves a favor—artificial enhancements are not only illegal, but also unnecessary and unadvised," said Chasan.
For more information on CoreControl and other services offered by Sports Reaction Center, visit http://www.srcpt.com.
About the Sports Reaction Center:
Based in Bellevue, Washington and attracting athletes of all levels from the Bellevue, Seattle, Kirkland and Redmond areas, as well as from around the United States, Sports Reaction Center (SRC) was founded by Neil Chasan in 1997. SRC performs sports physical therapy services that incorporate innovative technology such as Dynavision, OptoJump and the NASA-developed Alter-G. The clinic additionally offers concussion management and biomechanical assessment. SRC's clients include multiple athletes who have qualified for the Olympic Trials in Track and Field, as well as marathoner Mike Sayenko, Olympic hurdler Virginia Powell, and NFL, NBA and MLB players. The clinic also works with area organizations such as Club Northwest, VO2 Multisports, and the Seattle Rugby Club. A graduate of the University of Washington's physical therapy program in 1982, Chasan is a consultant to the U.S. Olympic Training Center, U.S. Rugby Sports Medicine, and Alter G. Neil is the author of the book Total Conditioning for Golfers, and the creator of the video "The Swing Reaction System". Neil published "Pain Free Back", an iPhone application. A clinical faculty member of the University of Washington's physical therapy program since 1990, Chasan teaches and consults with physical therapists around the world.
1."Steroids Remain a PR Headache for Baseball." Bulldogreporter.com. N.p., 24 July 2013. Web. 18 Sept. 2013. bulldogreporter.com/dailydog/article/steroids-remain-a-pr-headache-for-baseball-too-much-braun-not-enough-brains-mlb-ste.
2."Performance-enhancing Drugs: Know the Risks." Mayoclinic.com. Mayo Foundation, 12 Dec. 2012. Web. 18 Sept. 2013. mayoclinic.com/health/performance-enhancing-drugs/HQ01105.