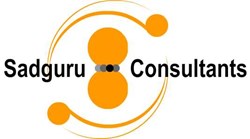 "Sadguru's technical expertise, tenacity and extensive customer network make them an excellent partner to introduce the technology to India." -Doug Mancosky, VP of R&D at HDI
Rome, GA (PRWEB) September 27, 2013
Hydro Dynamics, Inc. (HDI) of Rome, Georgia (http://www.hydrodynamics.com) announced today that Sadguru Consultants (http://www.sadguruconsultants.com) of India will be representing its Shock Wave Power Reactor (SPR) cavitation technology in India. The SPR is a technology that is well suited for India's rapidly growing industrial economy.
"Sadguru's technical expertise, tenacity and extensive customer network make them an excellent partner to introduce the technology to India." explains Doug Mancosky, VP of R&D at HDI. Sadguru joins a growing national and international network of representatives and distributors of the Shockwave Power technology.
About Hydro Dynamics
Hydro Dynamics is the developer of a patented cavitation process intensification technology called the ShockWave Power Reactor (SPR), enabling customers to solve critical mixing and heating problems. Reactors are operating on four continents with well-known customers in applications as diverse as increasing biogas yields to mixing petroleum drilling mud to more efficient homogenization and pasteurization of liquid eggs. The ShockWave Power Reactor allows customers to significantly decrease costs and increase profits, often with environmental and safety benefits. Learn more at http://www.hydrodynamics.com.
About Sadguru Consultants
Sadguru Consultants is a proprietary company started by Ramesh Dalvi who has more than 3 decades of experience in various techno-commercial disciplines of chemical industry in India. Ramesh Dalvi is a graduate chemical engineer (Year 1978). He holds certification by Bureau of Energy Efficiency, to work as energy auditor. Sadguru Consultants enjoys extended knowledge pool with the backing of highly skilled & experienced professionals in the industry. To update chemical industry with energy efficient environment friendly technologies is a hardcore activity for Sadguru Consultants. Encouraging industrial safety is equally important activity.