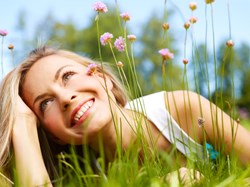 Our new courses teach addicts new ways to handle situations where they are going to be tempted.
Miramar, FL (PRWEB) September 27, 2013
Drug Rehab Center Miramar has breakthrough new treatment programs that are helping those with an alcohol addiction. Alcohol is a substance that is very prevalent in our society. Try going to a supermarket, restaurant, or your local corner store without running into a giant fridge full of alcohol. That is why the new remedies place a specific emphasis on group counseling and treatment, social interaction, and other situations where alcohol will be lurking.
Most are blissfully unaware that alcohol is one of the most dangerous and habit forming drugs on the planet. Due to the fact that it is totally legal to buy and use for those over the age of 20, it is very easy to abuse. Many people aren't even aware they have a problem until something bad happens like a DUI. Alcohol can be abused in the name of social drinking with friends. This makes alcohol addiction very hard to treat because patients are thrust right back into their old lifestyle after leaving rehab.
A specialized addiction professional at Drug Rehab Center Miramar, Rachel P., explains why the new treatment programs work so well.
"Coming back to your life as a recovering alcoholic is really hard, especially when you pretty much come face to face with alcohol on a daily basis. Our new courses teach addicts new ways to handle situations where they are going to be tempted, such as eating out or going to a party since avoiding alcohol completely rarely an option," Rachel said. "If you are addicted to something illegal like heroin, it is easier to stay away from because most people don't openly abuse heroin."
Along with group counseling and therapy, one on one sessions with our therapists address each person's own distinctive aspects of addiction. Counseling sessions with family and friends are also an option, as it is imperative to build a strong system of support outside of the addiction treatment center.
Drug Rehab Center Miramar's new treatment programs can help addicts learn to enjoy their time in a sober way. Featuring yoga, art, exercise, and many more options helps aid in recovery from substance abuse while exposing patients to new, healthy hobbies. Drug Rehab Center Miramar's new treatment programs make recovering from alcohol addiction and going on to enjoy social outings while sober possible.
About Drug Rehab Center Miramar:
Drug Rehab Center Miramar specializes in treating alcohol and drug addiction. Recovering from substance abuse is not easy, but our dedicated medical staff and addiction specialists can help you achieve sobriety. If you or someone you know is suffering from an addiction, call Drug Rehab Center Miramar at (786) 329-4881, or visit us online at http://www.drugrehab-miramar.com for more information.