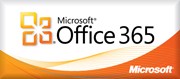 "Technology should support these goals at all times and never present obstacles to success." Steve Treanor, CEO
Poulsbo, Washington (PRWEB) September 30, 2013
Fine MSP was an operating division of the powerhouse IT services firm, Fine Solutions, until earlier this year when division head Steve Treanor purchased the unit and moved its base to Poulsbo, Washington. Treanor immediately shifted the company focus to helping local businesses manage their IT infrastructure at an affordable and predictable monthly rate. With the shift in their target audience Fine MSP has doubled their client list and expanded their employment base by fifty percent.
Old school support mentality is premised on companies calling for support when the house is on fire. Unfortunately, most businesses caught in this situation are subject to being taken advantage of by happy-dancing engineers who seek to take financial advantage of companies in IT distress. Fine MSP is founded on the principle of working proactively with their clients to prevent IT distress from ever occurring in the first place, creating an environment of hassle-free IT. "Our customers want to focus on their business and engage with their customers. Technology should support these goals at all times and never present obstacles to success" said Treanor.
The Fine MSP team promotes the standardization of technology as a critical success factor for most businesses. Their team has found that many of the clients that come on board have a number of different hardware and software solutions in place. Realizing that many of the businesses don't have the capital to invest in standardized systems, Fine MSP began offering their products as part of their service. While hardware standardization is important, software is even more important. Earning membership with the Microsoft US SMB Champions Club, Fine MSP knows the needs for Small and Medium sized Business and what software will help them. Office365 has proven to be a large part of Fine MSP's proposed solution. This product not only standardizes the Office suite, email, document sharing, and communications, it also removes the expense for server hardware replacements.
"Fine MSP is an excellent resource to tackle the daily technical issues of our company. They consistently deliver an excellent client experience, backing up the practical with professional understanding of the unique needs of our business. They are extremely energetic, self-motivated and able to swiftly assess and address problems" says client Sunshine Nance from BOXLIGHT.
Fine MSP has a passion to help local businesses prosper. "The strategy and opportunity to focus on supporting our local community is tremendously satisfying. My team is dedicated to be the go-to computer networking business partner. This service will help local businesses be more productive with the systems they have without spending a fortune to staff the support needed to grow their business. My vision is to contribute positively to this community that I love," said Treanor.