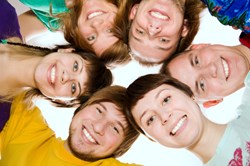 Orlando, FL (PRWEB) September 27, 2013
Individuals who wrestle with an addiction to alcohol are encouraged to get help from the specialists at Drug Rehab Center Orlando. Thanks to advanced new treatment methods which concentrate on a specific recovery path for each patient, the addiction authorities at Drug Rehab Center Orlando are helping people get sober and stay sober.
Alcohol addiction is a real problem because alcohol is so predominant in American culture. Thomas B., one of the devoted counselors at Drug Rehab Orlando explained how relapse is common among people who try to quit drinking.
"Quitting drinking is tough because ads for alcohol are all over television, in magazines or on the radio," Thomas said. "Try going out with friends on a Friday or Saturday night without doing something that involves drinking. It's nearly impossible."
However, Thomas said that thanks to their innovative new approach to alcoholism treatment, the number of people returning after a relapse has dropped noticeably. The process involves discovering substitutes to drinking that someone can utilize after finishing treatment.
"Options like yoga, meditation, acupuncture, exercise, music and art therapy are all effective treatments," Thomas said. "Anyone can find the methods that work best for them and that has led to a large number of patients who are able to stay clean after leaving the facility."
Alcohol is extremely addictive in spite of the fact that it's completely legal for people over the age of 21. The commonness of alcohol in our society makes quitting hard, but thanks to the new alcohol treatment methods at Drug Rehab Center Orlando, getting sober has never been easier. The skilled therapists are able to instill valuable life skills in every patient so they can stay in control on their own.
About Drug Rehab Orlando:
Drug Rehab Orlando is a full service drug and alcohol treatment center in Orlando, FL. The addiction specialists are standing by now to help people reach sobriety. Call now at (407) 545-8310 or email mail@drugrehab-orlandofl.com to speak with an addiction expert.