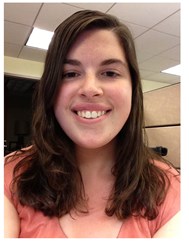 Anyone with internet access can now take a more active role in their own care or the care of a senior client or family member.
(PRWEB) September 27, 2013
Caregivers and their senior clients can now see the latest technology designed to assist in all aspects of senior care on Caregiverlist's new weekly feature, the Tech Friday Blog.
As Caregiverlist assists both seniors and professional caregivers to stay current on senior care, with access to the daily costs of nursing homes nationwide and a digital Caregiving Career Center, the Tech Friday feature assists in "caring for the caregiver".
Caregivers for our aging population now have assistance from digital applications allowing instant connections to caregiver circles and the ability to monitor vital signs and engage in activities to keep the brain active. Technology's new solutions now enable caregivers to deliver sophisticated senior care in the home, with the ability to monitor care, at one's fingertips, 24-hours a day.
Senior care providers can utilize these next-generation solutions to make caregiving easier and improve the lives of seniors, especially the great majority who choose to age-in-place. Today's technology moves quickly to launch new solutions constantly. Caregiverlist's founders have years of experience in senior care and the Caregiverlist Tech Fridays will enable seniors and their caregivers to easily keep up with the most popular senior care Apps.
The senior population — those 65 and older — is expected to grow to be 19% of the entire U.S. population (compared to today's 13%.) Coupled with the projected decrease in onsite family caregivers, advances in technology can have a real impact on maximizing effective care and helping contain senior healthcare costs.
"Caregiverlist chose to feature a weekly tech review because of the increased availability of medical and social applications and the growing number of caregivers who are comfortable using technology." said Paige Krzysko, Tech Friday blogger. "Smartphone and tablet Apps exist to set reminders to take medications, track nutrition and engage in cognitive brain games, which apply directly to the daily duties of a senior caregiver at work. Anyone with internet access or a smartphone or tablet can now take a more active role in their own care or the care of a senior client or family member. These apps enhance a caregiver's daily life by making routines more efficient and downtime more enjoyable."
Of the estimated thousand of applications available for consumers, Caregiverlist's Paige Krzysko will review and give an honest assessment of the good, the bad, the totally pointless, and the impossible to live without, every week on her Tech Friday blog.
Recent tech product reviews include a C.N.A. Test Prep app from MedPreps, a Healthy 100 Habits website and app developed by Florida hospitals and the Fooducate app, which offers nutritional label scanning and tracking.
About Caregiverlist
Caregiverlist.com is the nation's online destination dedicated to connecting seniors with quality senior care choices. Caregiverlist.com helps seniors and their loved ones define care needs, understand the many caregiving options and costs and connect to senior home care agencies that meet Caregiverlist.com's checklist of quality standards. Caregiverlist.com is also a leading caregiving career and recruitment resource. Visit the Caregiverlist.com blog page for caregiver job and senior care industry news.