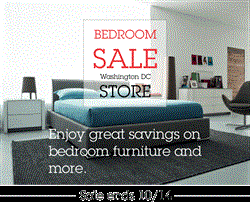 Our bedroom selection is really exciting, and features many great styles to choose from. This really is a great time to save, as we don't run sales on our bedroom collection that often.
Washington, DC (PRWEB) September 27, 2013
The Calligaris Bedroom Sale which begins on Friday, September 27th will feature discounts of up to 30-percent off MSRP on beds, dressers, night stands, accessories, and more. The sale ends on Monday, October 14th and applies to items in the Calligaris quick ship program, as well as special orders.
Anyone interested in learning more about Calligaris, or the Calligaris Bedroom Sale should contact the Washington, DC store directly at (202) 244 – 5544 or visit http://www.washingtondc.calligaris.us.
About Calligaris
A leader in Italian home design since 1923, Calligaris has grown from a small, family-owned operation to an international name in modern furniture. Calligaris prides itself in creating modern stylish furniture and accessories for any contemporary home by combining sleek Italian design with the highest level of functionality. Calligaris incorporates its four pillars of Italian style into each piece of furniture - modern design, excellent craftsmanship, ingenuity and everyday appeal. Based in Manzano, Italy, Calligaris products are available through their own stores and in retailers throughout 95 countries worldwide.