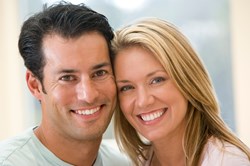 We offer programs like yoga, meditation, acupuncture, exercise, music and art therapy.
Melbourne, FL (PRWEB) September 27, 2013
People who struggle with an addiction to alcohol are urged to get help from the experts at Drug Rehab Center Melbourne. Thanks to innovative new treatment methods which focus on individual recovery, the specialists at Drug Rehab Center Melbourne are helping people get clean and stay clean for good.
Alcohol addiction is a serious problem because alcohol is so prevalent in our society. Lyndsay S., one of the dedicated counselors at Drug Rehab Melbourne explained how relapse is common among people who try to quit drinking.
"Quitting drinking is hard because you can't watch television, read a magazine or go out without constantly being bombarded by advertisements for beer, wine and liquor," Lyndsay said. "We used to see tons of patients return to treatment after relapsing."
However, Lyndsay stated that thanks to their new approach to treatment, the number of people returning after a relapse has gone down significantly. The new process involves finding alternatives to drinking that someone can utilize after leaving treatment.
"We offer programs like yoga, meditation, acupuncture, exercise, music and art therapy," Lyndsay said. "Everyone can find the methods that works best for them and that has led to a greater number of patients who are able to stay clean after leaving our care."
Alcohol is highly addictive despite the fact that it's perfectly legal for someone over the age of 21. The prevalence of alcohol in our culture makes quitting hard, but thanks to the new alcohol treatment methods at Drug Rehab Center Melbourne, getting sober has never been easier. The trained counselors are able to instill valuable life skills in every patient so they can stay in control on their own.
About Drug Rehab Melbourne:
Drug Rehab Melbourne is a full service drug and alcohol treatment center in Melbourne, FL. The addiction specialists are standing by now to help people reach sobriety. Call now at (321) 574-9628 or email mail@drugrehabmelbournefl.com to speak with an addiction professional.