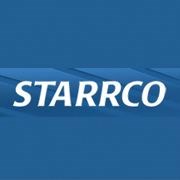 (PRWEB) September 27, 2013
For football organizations, whether they are high school or affiliated with the National Football League, finding the best option for security and ticket offices can be a challenge. Starrco, a leading distributor and manufacturer of portable offices, kiosks, parking booths, security guard houses and ticket boots can provide easy custom solutions.
Starrco's portable offices and building are shipped fully assembled and ready for immediate use. The portable offices can also be fitted for forklifts pockets for easy relocation. Additionally, if a football organization needs to add extra security or ticket booths for a large event, Starrco products can be maneuvered to a different location easily.
Ideal for both indoor and outdoor use, Starrco's portable offices are designed to provide football organizations with years of maintenance free use and service. The structural components are made of either anodized aluminum or steel with a rust retardant finish. The wall, ceilings and floors have an impact resistant core with a durable aluminum or vinyl finish. Windows and sliding doors have an aluminum finish, while swing doors are made of commercial grade steel.
Weather conditions during the football season can range from hot, summer-like conditions to cold and windy winter conditions in a matter of weeks. Starrco's portable office products offer several optional comforts including; air-conditioning, heating, exterior lighting, thermal insulation, specially tinted glazing, as well as much more.
About Starrco:
Starrco has been providing modular office solutions since 1965. The success and growth of Starrco is built upon the steadfast commitment to quality, innovation and Starrco's unparalleled customer service.
Starrco offers a wide variety of modular office systems - from single user offices to two story multiple office complexes. Modular office systems are manufactured to precisely fit the client's application and install in a fraction of the time of conventional construction. Modular Office materials come completely finished and require no sanding or painting. Starrco offers a wide variety of materials, finishes and colors that allow customers the freedom to design systems that meet specific needs and personal style.
In addition to pre-engineered modular office systems, Starrco manufactures Modular Clean Room Systems, Floor to Ceiling Modular Office Wall Partitions, Starrguard Safety Guard Rail and Pre-Assembled Portable Offices & Buildings. With a network of factory-trained distributors, supported by our Starrco St. Louis, Missouri staff, projects are completed on time and on budget.
Contact Starrco today at 800-325-4259 or request information on the website at http://www.starrco.com/index.php.