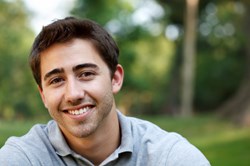 Baltimore, MD (PRWEB) September 27, 2013
Drug Rehab Center Baltimore understands that people suffering with addiction issues do not walk out of rehab with no further need for help. This is why their new treatment programs to include coping techniques designed to help recovering addicts continue to say no to drugs and avoid relapses. New treatment options are available in order to help people understand their addictions while providing them with tools to lead a happy and sober life.
Patients at Drug Rehab Center Baltimore are encouraged to take part in a variety of activities in addition to counseling and therapy. Yoga, meditation, exercise, art, and music are all used as alternative forms of therapy. Rick D., a certified addiction specialist working at Drug Rehab Center Baltimore, states that the variety of activities means every patient can find something that interests them.
"Often, excessive drug and alcohol use can limit the amount of new hobbies and experiences people expose themselves to. Trying new things can not only help the rehab process, but it can also keep them busy and away from drugs once they leave treatment," Rick explains.
Drug Rehab Center Baltimore urges anyone struggling to overcome an addiction to drugs alcohol to try one of their new treatment methods, especially if they have sought help at another facility before and relapsed. Relapsing after completion of a treatment program does happen, but it should not be viewed as a failure, only an opportunity to continue working on sobriety. A relapse is a sign that an addict needs to continue treating his or her addiction. Addiction does not end as soon as a person leaves rehab, and continuously addressing the addiction is an important part in successfully staying sober. Drug Rehab Center Baltimore is extremely proud of their newly designed treatment programs that specialize in helping patients avoid relapsing.
About Drug Rehab Center Baltimore:
Drug Rehab Center Baltimore is treatment facility specializing in drug and alcohol abuse. Certified addiction specialists can help anyone struggling with addiction. If you would like to overcome your battle with substance abuse, please seek help today by calling (443) 992-7056, or visit http://www.drugrehab-baltimoremd.com for more information.