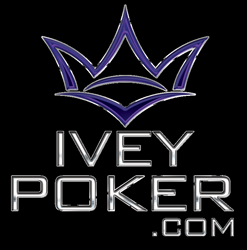 Everyone wants to improve their game, but the only way to do so is to play with the best of the best.
Las Vegas, Nevada (PRWEB) September 27, 2013
Ivey Poker, Las Vegas-based online social poker and poker training site, announced today the launch of the Ivey Poker App for mobile devices. The mobile version of the application can be downloaded through either Apple's App Store, Google Play or directly from Facebook.
"Bringing Ivey Poker to mobile was the next logical step. Just like with poker, the app is ever-evolving. We want to offer as many platforms as possible to give everyone a chance to play," said Phil Ivey, founder of Ivey Poker and worldwide poker professional.
The Ivey Poker App offers an array of exclusive training videos created and produced by Team Ivey and Phil Ivey himself. In addition, the app provides users with a unique experience to chat and play for free in a virtual currency environment with the Team Ivey Pros.
Team Ivey includes renowned international poker professionals such as Patrik Antonius, number two all-time cash game specialist; Greg Merson, 2012 WSOP Main Event champion; Jennifer Harman, two-time WSOP bracelet winner; Gillian Epp, high stakes cash game specialists; and more than 25 other prominent professionals in the industry.
With the Ivey Poker App, Ivey Poker looked to create the perfect combination of a game that is not only fun to play and easy to learn, but one that provides the most interactive features for its users. By giving players the opportunity to enter the high stakes poker world, at no cost to them, they are able to share a piece of the poker lifestyle with the best players on the planet.
Additional features the Ivey Poker App provides is the ability to multi-table, allowing users to play up to eight tables at once, and the option to play a variety of games such as Sit & Go, ring game and multi-table tournaments.
Ivey concluded, "I remember how difficult it was when I first started playing online poker. There were very few options available. If you did not have a PC, you could not play."
"That is why we are striving to make Ivey Poker available to everyone."