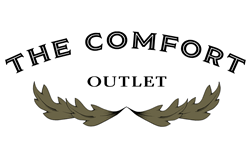 The Comfort Outlet is happy to announce that they are offering free shipping on all Serta Blanket Purchases for a limited time only.
Lawrenceville, NJ (PRWEB) September 28, 2013
Nothing says comfort like a blanket. Similarly, nothing provides more comfort on a cold, winter night than a nice, soft, electric blanket. Heated Blankets allow people to stay warm without having to rely on a bulky pile of blankets. By using a SERTA© Heated Blanket on your bed or around the house, the user has full control over how hot/cool they are at any given moment.
The founding idea of The Comfort Outlet is and has always been to provide people with the products necessary to regulate and maintain their ideal comfort levels throughout every facet of their daily life. This is why they not only offer SERTA© Brand electric blankets but also are offering free shipping on all of these blankets for a limited time.
The SERTA© Luxe Plush Low Voltage Blanket has several unique features that make it the premiere electric blanket on the market. Among these features is a soft, plush fabric for unmatched comfort levels. It features a heat distribution system that ensures that the whole blanket is heated evenly with no hot or cold spots. It has controls that offer 11 different settings for optimum heat levels and implements a controller with large, easy-to-read numbers and an on/off switch.
This blanket also features dual heat zones on its' queen and king size varieties that allow for each person to choose their optimum level of comfort without disturbing their partner or spouse. The blanket also features an automatic 10-hour shutoff for energy conservation purposes, should the customer forget to turn their blanket off when they get out of bed in the morning.
Be sure to take advantage of this excellent offer on a one-of-a-kind product that will not only ensure comfort but with the dual controls may also help with arguments over the temperature of the house at night and how many blankets to keep on the bed.
About The Comfort Outlet;
The Comfort Outlet is owned by Josh Chalofsky and was started with the simple goal of obtaining and maintaining the highest levels of comfort possible throughout day-to-day life.
Contact:
Josh Chalofsky, Owner
The Comfort Outlet
609-301-0294
http://thecomfortoutlet.com/