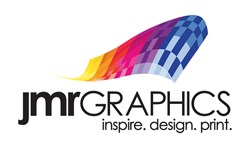 Central Islip, NY (PRWEB) September 27, 2013
JMR Graphics, a nationwide vehicle wraps manufacturer, comments on the advertising partnership between NJ Transit and Pepsi, established for the Super Bowl XLVII taking place on Feb 2, 2014 at MetLife Stadium in East Rutherford, NJ.
According to a September 25, 2013 article published by NJ.com titled "Super Cola XLVII: Pepsi pays NJ Transit $1.1M to adorn stations, trains with ads," NJ Transit and its existing advertising contractor will receive more than $1 million from Pepsi to "decorate stations, trains and buses in advertising leading up to the Super Bowl." Super Bowl XLVII will take place February 2, 2014 at MetLife Stadium in East Rutherford, NJ and is being billed as "the first mass-transit Super Bowl."
The advertisements, both signs and digital displays, will be displayed in many areas: Secaucus Junction, Newark Penn Station, Newark Liberty Airport Rail Station and New York Penn Station. Secaucus Junction is a major commuter rail hub and will be the "focal point of the Super Bowl" as it is the main transferring site for riders from New York City and elsewhere to NJ Transit's Meadowlands Rail Station.
TJ Pannell, a representative of JMR Graphics, a nationwide vehicle wraps manufacturer, says this is a great opportunity for exposure for Pepsi. "Pepsi is worldwide-known brand. As a sponsor for the Super Bowl, partnering with NJ Transit was a great strategic move by Pepsi. These ads will be placed in the most relevant locations to the big game, creating mass hype and awareness not only for the game but for themselves as a brand."
JMR Graphics is an award winning Nationwide 3M Certified Manufacturer of Graphics for over a quarter of a century. We specialize in branding companies through Fleet Graphics, Vehicle Wraps, Architectural Wall Graphics, Promotional Window Clings, Floor Graphics, Event Signage and much more. We offer a variety of 3M Graphics Films, which are specially designed for most surfaces that require a changeable, short and long-term application. Our exceptional "Turn Key Service" is backed with a 3M MCS Warranty to give you peace of mind when you need optimum performance for the intended life of your graphics. With our state-of-the-art, cutting-edge facility we inspire our clients by providing creative design, custom-printed graphics and handle a network of nationwide installers. JMR Graphics provides expert capabilities and capacities needed to meet any graphic challenge.
#####